London Gatwick's education programmes reach over 70,000 local students
More than 70,000 school children across Sussex, Surrey and Kent have benefitted from London Gatwick's education programmes.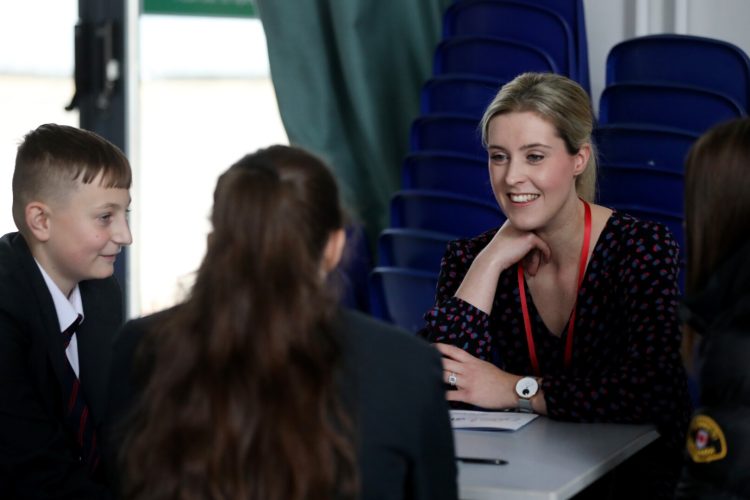 CREDIT: LONDON GATWICK
More than 70,000 school children across Sussex, Surrey and Kent have benefitted from London Gatwick's education programmes over the past year, with London Gatwick with supporting pathways into the workplace.
Recognising the importance of Science, Technology, Engineering and Maths (STEM) subjects, Gatwick provides an extensive package of career-related support, steered by colleagues from engineering, alongside IT, cyber security, innovation and construction teams.
Throughout the past academic year, Gatwick's STEM education delivery team have led on virtual events, airport visits and in-school talks, workshops, and practical labs.
Gatwick has also developed key partnerships with organisations, including Engineering Tomorrow, Gatwick Greenspace Partnership and EVERFI from Blackbaud, creating learning opportunities to inspire the next generation of scientists, engineers, technologists, and mathematicians.
EVERFI's Endeavour schools programme, offered at no cost to schools, has allowed Gatwick to deliver a Solar Electric Vehicle workshop for year 10 students at Sackville School, East Grinstead, and a careers talk at St Wilfrid's, Crawley for 30 mixed-aged students in their STEM club, during the summer term.
Over coming weeks, Gatwick – alongside leading social provider, Everfi – will provide further career sessions at Leigh Academy, Tonbridge and Willingdon School, Eastbourne, enabling students to practise and develop core STEM skills while exploring real-world careers.
Melanie Wrightson, Stakeholder Engagement Manager, London Gatwick said: "We have a proud record of providing local young people with support and opportunities, which forms part of our sustainability policy, Decade of Change. We want to engage and inspire the next generation to build their skills and be able to access the amazing opportunities at Gatwick, especially with so many local people employed at the airport, including in key STEM roles."
London Gatwick will continue to deliver monthly careers live broadcasts and virtual career discovery workshops, alongside plans to relaunch its app-based mentoring initiative with Brightside, a charity whose mission is to improve students' self-confidence and career prospects. 25 volunteers from across airport departments will mentor 100 local students on a 12-week programme, sharing their skills and industry insights.
George, Brightside Mentor, London Gatwick said: "My experience of the Brightside Mentoring has been very positive. I felt like the mentee I had engaged with me well and gained value from our conversations. It felt good being able to assist someone and guide them with some big decisions. I think it is important that young people have good support around them when making big steps towards their future and I was glad I was there to help."
London Gatwick is investing in its long-term future and its planning application to bring the airport's Northern Runway into regular use has recently been accepted for detailed examination by the Planning Inspectorate. This low-impact plan will improve resilience, reduce delays, and provide a significant boost to the national and regional economy by supporting trade, tourism, and new jobs. The application includes an Employment Skills and Business Strategy covering six themes including Inspire and Motivate, which will build upon and grow Gatwick's education programme into the future.