EUROCONTROL's overview of air traffic figures for June to August 2023
From June – August 2023, flights in the EUROCONTROL network increased by 7% over the 2022 figure, reaching 93% of the pre-pandemic level.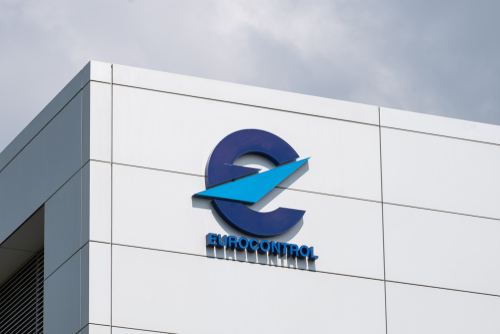 EUROCONTROL's ATC figures for summer 2023.
From June – August 2023, the air traffic in the EUROCONTROL network increased by 7% over the 2022 figure, reaching 93% of the pre-pandemic level. Several areas, notably the south-east axis from Croatia to Turkey, experienced even greater increases in traffic – well over 10% above 2022. On average, there were 32,495 flights a day with the busiest day, 07 July, reaching 34,637 flights.
EURCONTROL found that air traffic flow management (ATFM) delays per flight were similar to the previous summer with 3.8 minutes per flight (3.7 in June-August 2022). Delays caused by weather rose significantly from 1.0 min/flight to 1.6 min/flight. Without the weather element, ATFM delays per flight fell by 18% from 2.7 min/flight to 2.3 min/flight.
ATFM delays are a small part of the total delays experienced by the passenger. The percentage of flights arriving within 15 minutes of their scheduled arrival time was better during the core summer months of 2023 than in the same months in 2022, rising from 63.9% to 66.0%. However, this punctuality level was still much worse than in 2019, when 72.9% of flights arrived within 15 minutes of the schedule.
The EUROCONTROL network manager prepared extensively for summer 2023, in close cooperation with all operational partners (airlines, airports, air navigation service providers, the military). This work was a major factor in ensuring that ATFM delays did not increase substantially.
Over the coming months, EUROCONTROL will be working with these partners on a network-wide level to plan for summer 2024 and to address four key issues contributing to overall delays: the impact of weather; increased flexibility from all operational stakeholders; realistic scheduling / on-time first departures; and delivering on agreed capacity. The objective is to ensure that in future years, the overall passenger experience improves.
Key figures
From 01 June to 31 August 2023:
There were 2,989,583 flights overall in the European network compared to 2,793,805 in June-August 2022, an increase of 7%.
Total ATFM delays per flight rose slightly from 3.7 to 3.8 minutes compared to June-August 2022. This rise was as a result of an increase in weather delay per flight – from 1.0 minutes to 1.6 minutes.
Arrival punctuality (within 15 minutes of scheduled time) – which reflects all causes of delay, not just ATFM – was 2.1 percentage points better than in 2022 (at 66.0%) but lower than in 2019.
01 June -31 August

2019

2022

2023

Change from
2022 to 2023

Change from
2019 to 2023

Flights

3,214,547

2,793,805

2,989,583

+7%

-7%

Total ATFM Delay (minutes)

11,773,430

10,430,854

11,428,723

+10%

-3%

Weather ATFM delay (minutes)

3,578,834

2,757,103

4,682,280

+70%

+31%

ATFM delay/flight
(all causes)

3.7 min

3.7 min

3.8 min

+2%

+4%

ATFM delay/flight (due weather only)

1.1 min

1.0 min

1.6 min

+59%

+41%

Punctuality (arrival)

72.9%

63.9%

66.0%

+2.1pp*

-6.9pp*
* percentage points
Related organisations
Related regions