Bangalore International Airport's Terminal 2 set to operate internationally
Bangalore International Airport's (BLR) Terminal 2 (T2) is set to commence its international operations, with the first flight scheduled on 12 September 2023.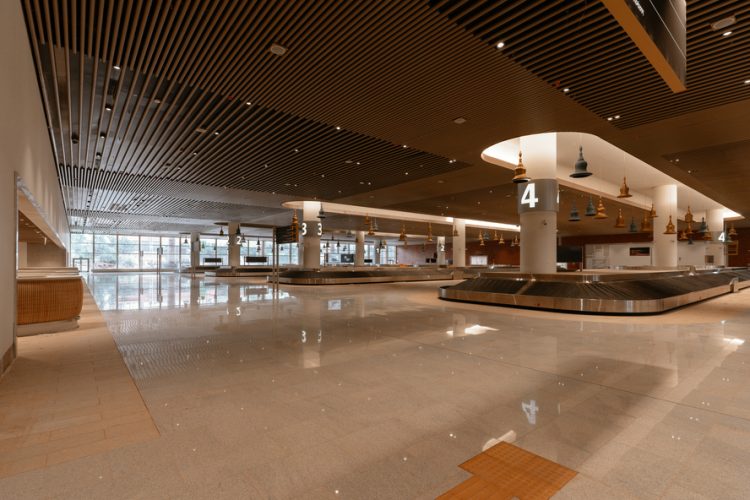 CREDIT: BLR
Kempegowda International Airport Bengaluru, also known as Bangalore International Airport's (BLR) Terminal 2 (T2) is set to commence its international operations, with the first flight scheduled on 12 September, 2023 – a postponement from the original date of 31 August 2023.
All international flights departing and arriving from 10:45 onwards on 31 August would have transitioned from T1 and start operating from T2, marking a significant milestone for BLR Airport. Terminal 2 will facilitate 30 to 35 daily international departures on 27 airlines (25 International and two Indian).
The postponement in international flight was said to be due to preparedness according to a BLR Airport spokesperson: "The last-minute decision was taken during the final preparedness review in order to provide an optimal and seamless transition for our passengers… We regret the inconvenience caused by this decision and appreciate your patience and understanding as we work towards creating the best possible travel experience for our passengers. We request all International passengers to reach out to their respective airlines for any further information."
Hari Marar, MD & CEO of Bangalore International Airport Ltd (BIAL) said, "The commencement of international operations at Terminal 2 represents a major milestone for BLR Airport. With this move, international operations will be exclusive to T2, while our domestic operations will be divided between T1 and T2. We are committed to providing our passengers with an unparalleled travel experience, and T2 reflects our dedication to delivering world-class facilities and services. With our expanded international operations, we look forward to strengthening Bengaluru's connectivity to the rest of the world."
The start of international operations at T2 reflects BLR Airport's commitment to meeting the growing demands of global travellers and improving the overall passenger experience. T2 is designed to handle increased passenger traffic efficiently and with its modern infrastructure, cutting-edge technology, and passenger-centric amenities, it aims to offer a comfortable and seamless travel experience for all passengers.
The terminal features spacious check-in counters and self-baggage drop counters to facilitate swift and hassle-free check-in processes. Passengers arriving at T2 can expect easy transfers, streamlined immigration and customs procedures.
Additionally, T2 will be providing passengers with a multitude of choices when it comes to retail and F&B in the next few months. These options encompass a diverse array of cuisines and shopping options and focus on catering to the global traveller. T2 also features an international lounge that allows travellers to relax, recharge, or attend to their work in a comfortable setting.
BLR Airport is prepared to welcome international airlines and passengers to its new terminal and is committed to upholding the highest safety standards and ensuring a seamless transition for all international flights.