Denver International Airport's job fair to promote employment
The airport are hosting an in-person job fair to fill over 500 open airport positions.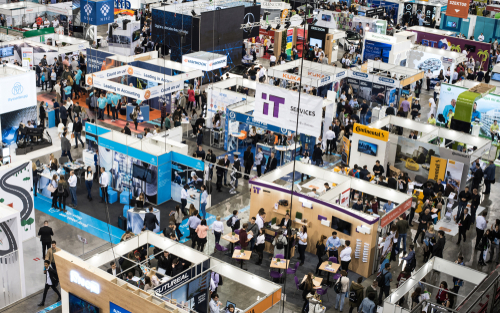 Job opportunities abound at Denver International Airport
Denver International Airport (DEN) and Denver Workforce Development – a division of Denver Economic Development and Opportunity (DEDO) – are hosting an in-person job fair to fill over 500 open positions across the airport. 
The job fair will be held from 10:30 to 12:30 on 09 August on the plaza that connects the Westin Hotel to the Jeppesen Terminal near the South Security Checkpoint.
"Our employees are our most important asset. As passenger traffic continues to grow, we need to recruit and retain top talent to keep the airport running effectively," DEN CEO Phil Washington said.
"There are many opportunities at DEN, no matter your skillset or level of experience. We welcome jobseekers to join our diverse and growing team at one of the world's busiest airports." DEN's job fair will feature around 50 DEN employers across multiple areas including: airlines, concessions, rental car companies and the City and County of Denver. Part-time, full-time, hourly and salaried positions are available in various employment sectors.
"DEN is the state's largest economic driver," said Tony Anderson, Chief Workforce Development Officer at DEDO. "There are many benefits of working at a world-class airport like flexibility on scheduling, parking passes and/or an EcoPass, meal benefits, flight benefits; all with very competitive wages. We are thrilled to partner with DEN to ensure we can match jobseekers to critical airport roles."
Jobseekers can register in advance of the event and can ride the RTD A-line for free in August if they're coming from downtown Denver. Parking is available in the east or west DEN garages for $7 per hour.
DEN's Workforce Centre have also recently reopened in a new location on the southeast corner of Level 6 of the terminal and can support job hunters with a range of free services to help them succeed in their job search.