Toyota Canada and Edmonton International Airport (YEG) partner to bring electric vehicles to Alberta Roadways
Edmonton International Airport is partnering with Toyota Canada to deliver 100 Toyota Mirai hydrogen fuel cell electric vehicles (FCEVs).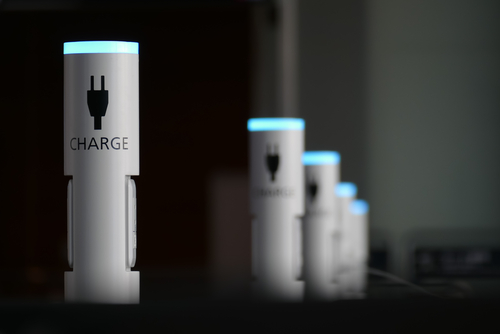 YEG's 100 Toyota Mirai cars will be the first fleet of hydrogen fuel cell electric vehicles in Alberta.
Edmonton International Airport (YEG) is proud to announce 100 Toyota Mirai hydrogen fuel cell electric vehicles (FCEVs) will soon be on Alberta's roadways thanks to their partnership with Toyota Canada. This initiative will reduce carbon emissions and contribute to YEG's goal of being net-zero by 2040. This will be the first fleet of hydrogen-powered zero-emission vehicles in Alberta.
"This is a monumental day for the Edmonton Metro Region. YEG is proud to bring together companies from around the world to form partnerships, test new technologies and showcase the power of emissions-free hydrogen fuels. These vehicles and our partnership with Toyota Canada will help reduce emissions, attract investment and kick-start the Edmonton Metro Region's 5,000 Vehicle Challenge, which aims to have 5,000 hydrogen and hydrogen dual-fuel vehicles on the road in Alberta by 2028. The future is here, and it's being developed at YEG." said Myron Keehn, President & CEO, Edmonton International Airport (YEG).
Mass adoption of FCEVs concurrently requires a demand for vehicles and a supply of hydrogen fuel. To build this critical mass and help decarbonise fleets that call the Airport City Sustainability Campus home, Edmonton International Airport (YEG) has been coordinating efforts for various fleets and fuel suppliers to confidently invest in this technology.
"We commend Edmonton International Airport for taking the bold and innovative step to introduce zero-emission hydrogen fuel cell electric vehicles to their fleet. Along with battery electric, hybrid, plug-in hybrid and other emerging technologies such as e-fuels, Toyota believes hydrogen will play an important role in a multi-technology approach to reducing carbon emissions in Canada. YEG's fleet of Toyota Mirai FCEVs will help accelerate the use of hydrogen in Alberta and having on-site hydrogen fuelling infrastructure will make them a true hub, spurring the growth of Alberta's hydrogen economy," said Stephen Beatty, Vice President, Corporate, Toyota Canada Inc.
As the airport continues its work to secure the most economical supply of Alberta-made clean hydrogen, it has partnered with the world's largest hydrogen producer, Air Products, on an interim mobile hydrogen refuelling station at YEG.
"Air Products is proud to support Edmonton International Airport in this first-mover project to establish the first FCEV fleet in Alberta. Access to clean hydrogen fuelling infrastructure is key to the energy transition and efforts to decarbonise transportation. Air Products' innovative and efficient mobile fuelers will accelerate the use of hydrogen as an emissions-free transportation fuel as permanent hydrogen infrastructure is built in Western Canada," said Eric Guter, Global Vice President, Hydrogen  for Mobility, Air Products.
YEG is on its way to net-zero emissions by 2040 and is actively building partnerships and pathways for the adoption of emerging sustainable technologies. "Diversifying Canada's energy portfolio is key to a prosperous future for Canadians, one that creates good-paying careers, and helps us achieve our 2050 net-zero goals. (The) announcement with Toyota Canada and the Edmonton International Airport (YEG) further positions the Edmonton region as a national leader in hydrogen, providing local businesses, residents and visitors access to FCEVs for their transportation needs," said the Honorable Randy Boissonnault, Minister of Tourism, Associate Minister of Finance, and MP for Edmonton Centre.
"(The) announcement with Toyota and Edmonton International Airport represents a step toward the future for Edmonton, for Alberta, and for all of Canada. It is through industry leaders such as Edmonton International Airport, who chose to deploy zero emission vehicles powered by hydrogen as a way to reduce emissions from their operations, that we will be able to reach Canada's goal of net zero by 2050, while building a strong economic future for Canadians," said the Honourable Omar Alghabra, Minister of Transport.
"This initiative raises the profile of clean hydrogen as a viable transportation fuel, supporting the Alberta government's plan to make Alberta a global hydrogen leader and remain a supplier of responsible energy products. As a fuel source that produces only water and heat, with no carbon emissions, hydrogen has the potential to become a major factor in meeting carbon reductions worldwide," said the Honourable Dale Nally, Minister of Service Alberta and Red Tape Reduction.
"Canada's path to net-zero runs through Edmonton, thanks to our many natural advantages in clean hydrogen production. I want to commend Edmonton International Airport (YEG)'s collaborative efforts towards growing our economy, attracting talent and investments, and fostering innovation in the Edmonton region. I look forward to seeing the 100 Toyota FCEVs on Alberta roads soon and know that by championing energy transition strategies across the province, we can build a more climate resilient Edmonton for all of us," said the Mayor Amarjeet Sohi, Mayor of the City of Edmonton.