Vancouver International Airport's new action plan to greatly improve customer service
Comprehensive review identifies 25 actions to strengthen operations and take a leading role in passenger supports amid changed aviation system and increasing extreme weather events.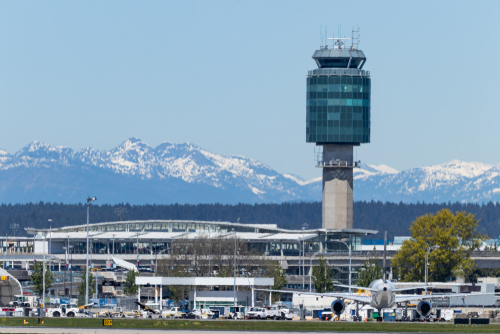 Vancouver International Airport's new action plan will strengthen many aspects of the airport's operations.
Vancouver International Airport (YVR) have unveiled a $40 million action plan, which includes improving staffing and cross-communication and installing better leveraging technology and high-quality aircraft equipment. The plan is in response to direct feedback from over 1,500 passengers and the airport's After-Action Review which found weakening customer service.
"While the review confirms our safety promise was kept, it shows that our customer service commitment was not," said Tamara Vrooman, President and CEO of Vancouver Airport Authority. "Passengers clearly told us that, while they recognise aviation is a complex ecosystem of different partners and players, they want YVR to take a leading role in providing more information, better access to front-line staff, and other improvements in times of extreme travel disruption — this action plan provides our roadmap for doing just that."
The review highlights both the changing realities of passenger and aircraft traffic post-COVID-19 as well as the impacts of climate change and more extreme weather events. This puts additional strain on airside services including aprons, gates, and ground handling. While these services perform well during regular operations, the systems and processes Vancouver's airport community has historically relied on must be made more resilient and adaptable for more frequent and extreme weather disruptions.
The five key focus areas of the action plan, with a total of 25 supporting elements, outlined in the review include:
Enhance Winter and Irregular Operations: installation of new real-time weather monitoring equipment, new gate protocols to ensure arriving aircraft can deplane passengers within 30 minutes of taxiing off the runway, additional winter weather equipment and de-icing fluid storage capacity to meet the new realities of sustained, extreme weather events
Enhance Cross-Team Collaboration: additional information sharing across different airport partners as well as establishing a permanent team from across Vancouver Airport Authority and partners to enhance decision-making and improve passenger focus
Accelerate Investments in Technology and Data: better prioritisation of aircraft on the airfield as well as an improved ability to track delayed baggage through real-time technology and data including a new digital apron monitoring tool
Enhance In-Terminal Passenger Supports: more staff will be trained to directly support travellers using better, up-to-date information throughout the terminal 24-7. Improved digital communications directly to passengers in the terminal about resources available, including accessibility services
Enhance Communications to Passengers and Public: Vancouver Airport Authority will commit to sharing more information more often. We will also make better use of our website and leverage stakeholders, partners, and other organisations to get people the updates they need in a more reliable and consistent way. Regular public reporting on YVR's on-time performance, baggage performance, security screening times
"I want to thank our partners, employees, members of the public, and passengers who took the time to participate in this process," said Vrooman. "We have already started to implement many of these actions and your contributions will help us improve resiliency and better serve travellers and our community into the future."