MIA resumes rehearsal tours for children with special needs
As part of the tour, children got to go through a TSA checkpoint, board an aircraft and meet an American Airlines flight captain.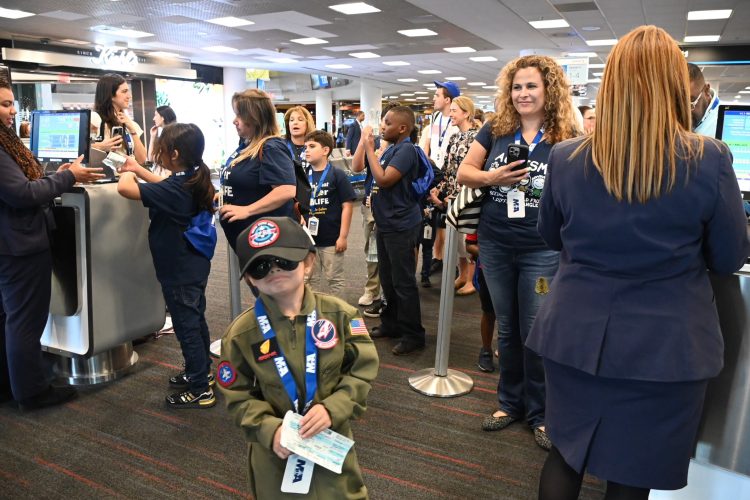 MIAair tour participants prepare to board an American Airlines aircraft. Credit: MIA.
In recognition of National Autism Awareness Month, Miami International Airport hosted its first MIA Airport Instruction and Readiness (MIAair) tour since 2019 for more than 40 children with special needs. The tour allowed participants to walk through the airport travel experience from start to finish in a safe and controlled environment. Attendees included children from the Kendale Lakes Elementary School's behavior management class.
The children, accompanied by their teachers or guardians, practiced entering the airport, getting boarding passes, going through security, and boarding an American Airlines plane. The programme also served as a learning experience for airline and Transportation Security Administration workers at MIA. The goal of the MIAair programme is for anyone – regardless of their disability – to experience the magic and wonder of flight.
MIAair tour is just one of Miami Airport's numerous initiatives that make up the MyMIAAccess Programme.