Perth Airport are offering passengers a beauty fix with new salon
Ayre Hair, opening at Perth Airport's Terminal 4, will offer travellers in need of a quick pamper. hair, body and face services. It is part of the airports initiative to diversify and enhance their passenger experience.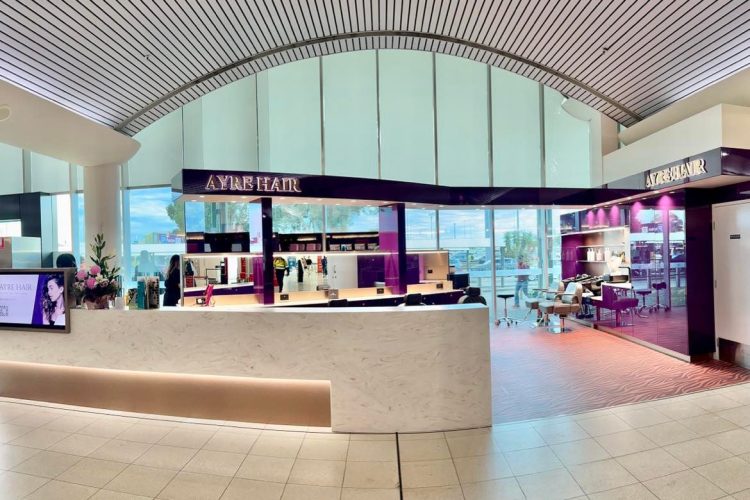 The new beauty outlet opening at Perth Airport. Credit: Perth Airport.
Perth Airport has opened a brand-new beauty salon at Terminal 4, Ayre Hair. The service offers travellers looking for a quick beauty fix premium blow waves, barber services as well as beauty, nails and massages. It is part of the airport's broader imitative to diversify and enhance passenger experience. 
Perth Airport's Acting Chief Commercial Officer Rebecca Cook said that with passenger numbers
recovering to pre-COVID-19 levels, this new outlet is already proving popular.
"With the return of passengers, our team has been on the lookout for opportunities to partner with different types of outlets that offer a range of services and improve the customer service offerings in our terminals, and Ayre Hair is a great addition to our retail offering."
Hannah Webb, Founder of Ayre Hair is delighted to see the vision come to life.
"We know a busy business traveller values their time and being able to get their barber, beauty and wellness services at the airport will be so convenient.
"After years developing the concept for Ayre Hair, | am so excited to be launching the first store at Perth Airport," said Ms Webb.
A service menu is listed online which range in time from 10 to 45 minutes. Customers can design the pamper session and journey that works for them, with the time they have, or speak to a consultant at the store to curate services, to fit around their flight. With Terminal 3 Domestic/International next door, there is also the option for massage and wellness services before or after a long-haul flight, such as the direct service to and from London.
Ayre Hair is located on the Ground Floor of T4 Domestic, opposite Qantas check in.