Fly non-stop from Perth to Jakarta, with new Indonesia AirAsia service
The new Indonesia AirAsia service, connecting Jakarta and Perth on non-stop flights, will be a huge boost for the Perth market.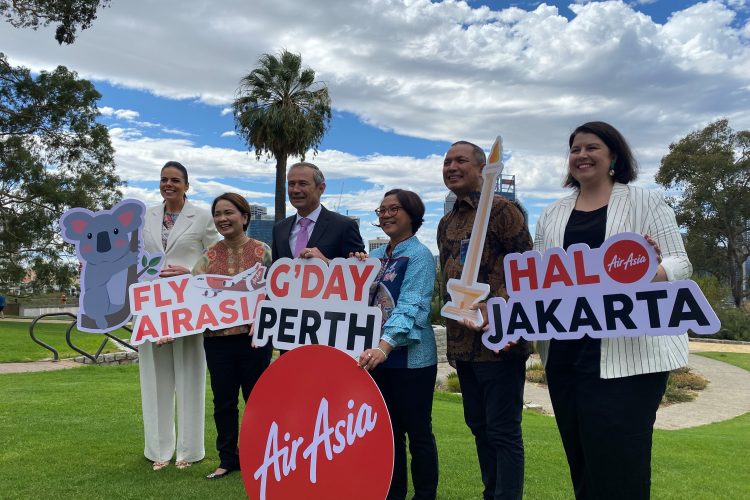 Indonesia's new AirAsia service will connect Jakarta and Perth on non-stop flights and help boost Perth's economy.
In what is considered a huge boost for Western Australia, Perth Airport has announced a new direct service, linking Perth to Jakarta. The new Indonesia AirAsia service will fly four times a week, delivering nearly 75,000 new seats into the Perth market. 
Perth Airport Acting CEO Kate Holsprove says the new non-stop service to Jakarta shows Perth is still a major attraction for international travellers. "This new service to and from Jakarta will deliver a significant boost for the business and tourism sectors and the broader economy," said Holsgrove.
"It will bring more visitors, create amazing new export opportunities and collaboration between businesses.
"More than 60% of the world's population lives on our doorstep in Asia. Perth is closer than Brisbane, Melbourne and Sydney to 17 of Asia's top 20 most populated cities — including Jakarta. Bali will always be a favourite holiday destination for West Aussies, but with a flight time of just 4.5 hours, Jakarta will provide West Australians with an alternative short-haul destination and the opportunity to use the airline's extensive network connecting Asia and beyond.
"We've had great support from the State Government and Tourism WA to build momentum in the international market which has contributed to international travel numbers building to be at 85% of pre-COVID-19 levels. Indonesia AirAsia is currently the only airline flying this route, and we look forward to working with the airline to grow the market so that it can become a daily connection for Perth," said Holsprove.
The Perth-Jakarta service, which starts on 2 June 2023, will run four times per week on an Airbus A320 aircraft, delivering around 75,000 seats to market annually.