Ryanair expands operations at Stockholm Arlanda Airport
As part of its continued investment in the Swedish market, Ryanair will expand its operations at Stockholm Arlanda Airport, with the addition of eight new routes, a new aircraft and 30 new jobs.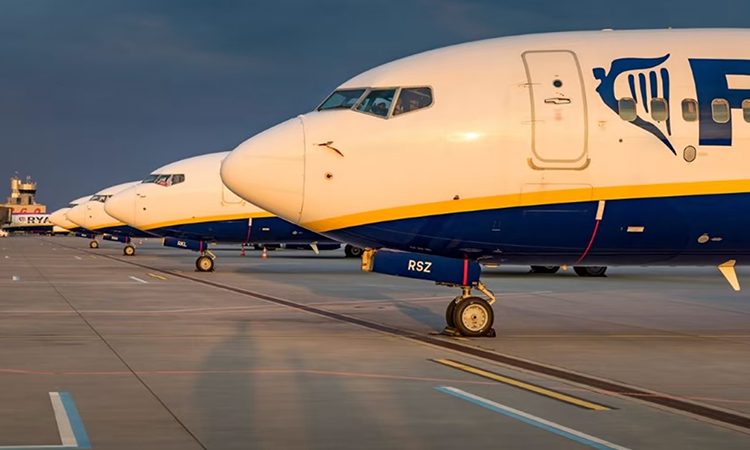 Credit: Swedavia
Ryanair has announced that it is continuing to invest heavily in the Swedish market and develop its operations at Stockholm Arlanda Airport. Two more routes and a new aircraft are now being added, while existing routes will have expanded timetables for the summer season. This means that eight new routes will have been launched since October 2022, with Ryanair now operating a total of 45 routes and 320 flights a week to and from Stockholm Arlanda Airport.
"It is really gratifying that, a little over one year since it set up operations at Arlanda, Ryanair continues to strengthen its presence in the Swedish market and at Sweden's biggest airport. The new destinations are welcome additions to the existing range of European air links on offer. They will be appreciated by our passengers this summer, no matter whether they want to fly to meet relatives and friends, seek out city experiences or sea and sun, or travel on business," said Charlotte Ljunggren, Chief Commercial Officer at Swedavia.
With its new investment, Ryanair will have a total of five aircraft stationed at Arlanda. Of the eight new routes in 2022-23, service is already available to Birmingham, Malta, Pisa, Turin, Tuzla and Valencia, while two new routes will debut in the spring and summer:
Arlanda – Dublin will start 26 March 2023
Arlanda – Porto will start 4 June 2023.
"Ryanair is pleased to present our new summer 2023 timetable for Stockholm Arlanda with eight new routes, which will give Stockholm passengers even more options for their summer holiday at competitive prices. The summer 2023 timetable is our biggest ever, and will entail the addition of a new aircraft at Ryanair's Arlanda base, along with a total 150 active pilots crew members, and increased connectivity to and from the Stockholm region," said Annika Ledeboer, Country Manager Nordics & DACH region at Ryanair.
In total, 10 of the carrier's existing routes will also operate more frequently during the summer period. These higher-frequency routes include the destinations Krakow, Milan, Thessaloniki and Vienna, as well as some domestic destinations. Ryanair's summer 2023 programme entails a 6% expansion in service compared to summer 2022.
Furthermore, the investment in a new aircraft will mean 30 more jobs for pilots and cabin crew at Ryanair's base at Stockholm Arlanda Airport. In addition to the 45 flight routes that will serve Stockholm Arlanda Airport, Ryanair has 22 flight routes in traffic at Gothenburg Landvetter Airport, two at Malmö Airport, one at Luleå Airport and one at Visby Airport, a total of 71 routes via Swedavia's airports.