Second 5-star Skytrax rating for Bahrain International Airport
The ranking, given for a second consecutive year, recognises the high standards of BIA's facilities and services.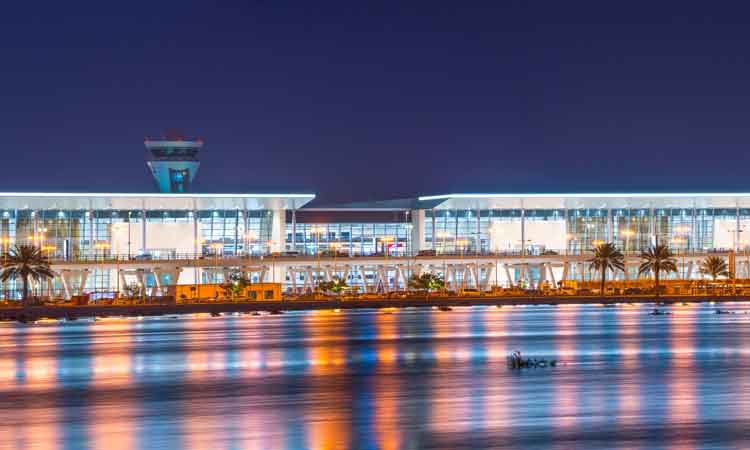 Bahrain International Airport (BIA) has received a 5-star rating from Skytrax for the second year in a row. The ranking recognises the high standards of BIA's facilities and services.
The assessment, conducted in November 2022, was based on criteria including direct services for departures, arrivals, diverted flights, airport facilities and customer services, security, immigration and retail, as well as food and beverage facilities.
Chairman of the Board of Directors of Gulf Air Group, His Excellency Zayed R. Al Zayani, said that the achievement was an indication of the airport's continued high standards of service, which are in line with international best practice.
He added: "Although the terminal is new, the high quality of the services provided to passengers have been recognised and accredited for the second time by Skytrax, one of the primary awarding bodies in the field of civil aviation. BAC is keen to continue developing its services to meet the needs of different passenger segments. This ranking also reflects the tireless efforts of the BAC team, our strategic partners, and airport service providers, as well as 'Team Bahrain', who all strive to implement the highest international standards in their provision of services to travellers and airlines and in their close supervision of the airport's facilities. Their dedication also ensures operational continuity and the highest levels of efficiency and safety."
Skytrax CEO Edward Plaisted congratulated BIA on obtaining this 5-star rating for the second year in a row, which is an achievement in itself: "This top rating recognises the high standards of facilities and staff service provided at Bahrain International Airport. The airport provides an excellent range of facilities, a very pleasant terminal ambience, and the terminal layout makes this a most customer-friendly airport, whether departing, arriving or in transit."
Skytrax said in its report that the design of the terminal allows for fast, easy and comfortable movement through all stages of travel. The natural lighting that enters the building, the interior decoration and the ceiling design, in addition to the artwork scattered throughout the airport, add to its ambiance.
Skytrax said that the airport is characterised by the presence of seating areas spread across all its sections, including departure gates and waiting areas. Seats are designed according to the highest specifications, taking into account the diverse needs of passengers, including individuals with limited mobility.
The Skytrax report also touched on the wide selection of shopping outlets and restaurants at BIA, and smart security measures that allow passengers to move easily through checkpoints without having to take out computers and liquids. The report also noted the availability of a distinguished level of services, facilities and rooms at the Bahrain Airport Hotel, which enable passengers to rest between flights.