First electric cars introduced at Tallinn Airport
Tallinn Airport has introduced three electric vehicles for aircraft servicing in order to reduce emissions as part of the airport's sustainability goals and aim to be carbon netural by 2030.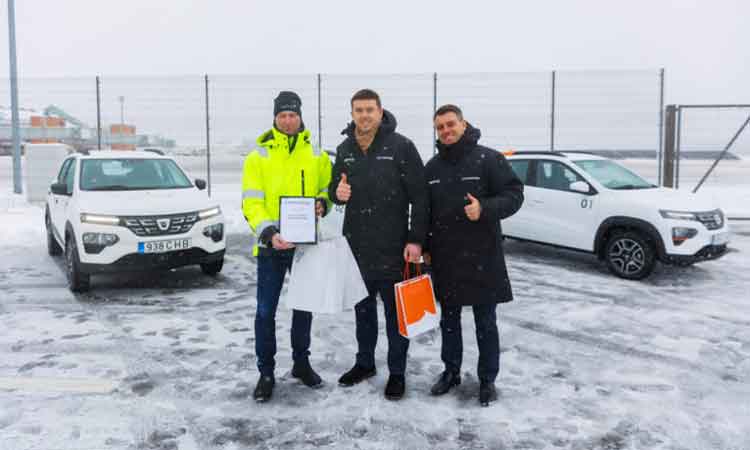 Three electric cars for employees who perform the tasks required for aircraft servicing, have arrived at Tallinn Airport.
The introduction of electric cars is an important step in reducing the carbon footprint of both the company and the group as a whole.
According to Indrek Nõlvak, Member of the Management Board of Tallinn Airport GH, the introduction of electric cars is important for the company's environmental goals as well as cost management.
"Last year, we started using the first electric scooters to move around in the territory of the airport and they were quickly and warmly welcomed by staff. In order to allow our staff to use green transport to service aircraft during the winter, we decided to purchase the first electric cars. As a result of the tender, City Motors AS, who handed over the cars [on 3 January 2021] became a good partner for us," stated Nõlvak, adding that aviation is not an environmentally friendly industry by nature, but as a responsible ground handling service provider, they work hard every day to reduce their impact on the environment. "Employees can now start using Dacia Spring all-electric cars, which will replace the vehicles using fossil fuels."
The new electric cars will replace the small cars, which consume around 2,500 litres of fuel per car per year. The introduction of electric cars will reduce annual emissions into the air by more than 17,000kg, which will also have a clear economic effect.
Jüri-Bruno Asari, Member of the Management Board of City Motors AS, expressed that the decision of Tallinn Airport GH AS sets a great example for all companies that want to show responsibility and reduce their daily carbon footprint.
"In today's world, movement is an essential part of our daily lives. Whether you're travelling by plane to a distant foreign country, or driving from point A to point B when taking care of your daily business. Tallinn Airport's decision to start using Dacia Spring electric cars for aircraft servicing makes it possible to do it in an environmentally friendly and much more cost-effective way than with vehicles with internal combustion engines."
Tallinn Airport aims to be a carbon neutral airport by 2030.