Orlando Airport resumes passenger flights after Hurricane Ian
Following a preliminary survey of airport property in the aftermath of Hurricane Ian, commercial operations and passenger flights resumed at Orlando International Airport.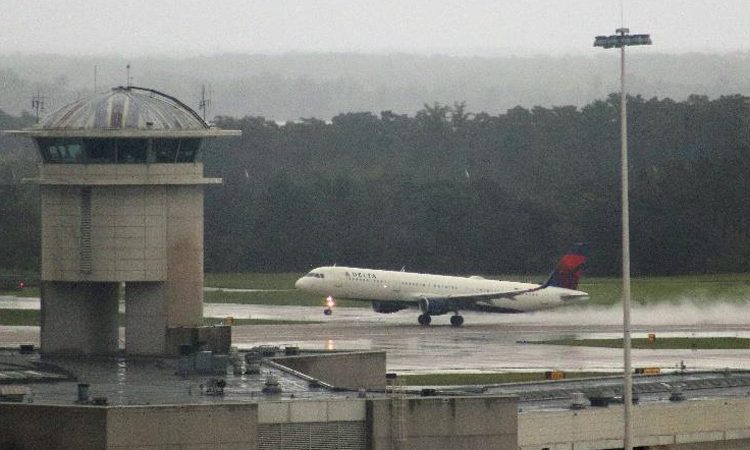 Credit: MCO
As of 28 September 2022, all passenger flights who departed Orlando International Airport (MCO), waited in anticipation of the arrival of Hurricane Ian.
The Greater Orlando Aviation Authority (GOAA) ceased commercial operations at the airport; however, the airport did not close. The airport remains open to accept emergency/aid and relief flights, if necessary, as safety remains a priority.
GOAA  elevated its preparedness, with the following activities in place:
Full activation of the Emergency Operations Center (EOC)
Jet bridges were tied down
Ticket counters have been covered for security and protection
Multiple daily communications with city, county, state and federal emergency management officials are ongoing.
And, commercial operations and passenger flights resumed today (30 September 2022) following a preliminary survey of airport property in the aftermath of Hurricane Ian. The inspection revealed minor damage to airport facilities.
"In co-ordination with our airline partners, and after completing an initial assessment, we are anticipating a commercial schedule that transitions to normal airport operations within the next 24 hours" commented Kevin Thibault, CEO for the GOAA. "Through the diligent efforts of our team, we are continuing to remove a significant amount of water to support this intended operation."
Passengers were advised not to arrive at the airport for their departure prior to 10am, so that the airport and partners could prepare working areas to better serve customers.
Working from the plane to the passenger, airport crews inspected the airfield, airside property, gate and terminal links (trams), landside facilities, and roads to ensure safe passage for busses and cars. The airport's EOC will continue to monitor airport activities, and airport leaders will work with industry partners to determine if further adjustments to operations are necessary.
A number of airlines are adjusting their schedules and adding relief flights over the weekend so travelers are advised to contact their airlines and rental car companies directly for individual flight and rental car information.