Busy May half-term sets the scene for Luton Airport's summer ahead
London Luton Airport anticipates a busy summer ahead, as the airport welcomed 1.2 million passengers during May and an additional 200,000 passengers in early June 2022.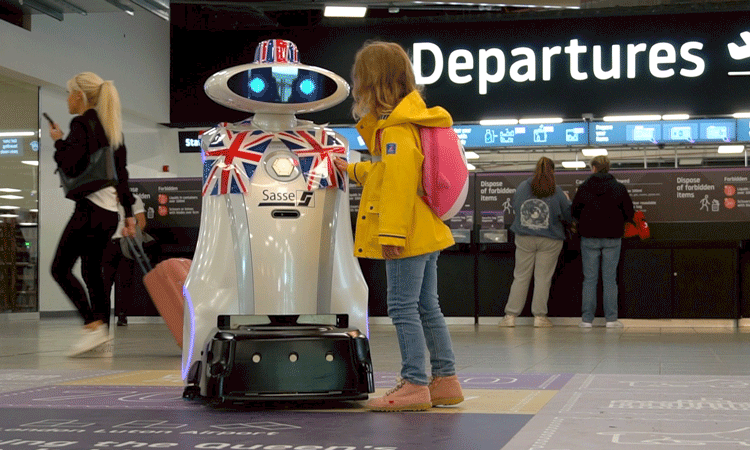 Credit: London Luton Airport (LLA)
London Luton Airport (LLA) welcomed 1.2 million passengers in May 2022 with a further 200,000 travelling across the Jubilee weekend, 2 to 5 June 2022.
Despite the significant increase in passengers, LLA's operations teams managed to provide a smooth travel experience for customers, with security wait times averaging 10 minutes or less and almost 99 per cent of flights operating as scheduled.
LLA is now preparing for a busy summer with more than five million people expected to use the airport between now and the end of September 2022. Passengers flying from LLA this summer will have a choice of 130 destinations across Europe and North Africa.
Passengers departing from LLA will also have an even wider choice of options to quench their thirst, grab a light bite or dine out in style. New airside openings include independent craft beer and food specialist, The Big Smoke Taphouse & Kitchen, a new Burger King restaurant for fast-food fans, and two eye-catching, self-serve Illy coffee outlets.
Bookworms looking for some holiday reading inspiration will be scouring the shelves of LLA's most recent retail opening, a new WHSmith Bookshop, whilst ChangeGroup will be providing even greater choice and convenience to passengers with the opening of additional currency exchange outlets and ATMs.
Alberto Martin, CEO of LLA, said: "The half-term holiday provided further evidence of the continued surge in demand for air travel, and I'm delighted that LLA was able to step-up in what has been a difficult period for our industry. The hard work and commitment of our frontline teams was key to this success, as it has been all year, and it has been fantastic to receive such positive feedback from our customers. LLA has achieved an average wait time for security of less than 10 minutes year to date, and with a busy summer ahead of us, we will be working hard to maintain a high level of operational and customer service excellence."