Las Vegas Airport introduces three new Spirit Airlines Western routes
Passengers travelling from Harry Reid International Airport Las Vegas have hit the jackpot as Spirit Airlines has introduced an additional three routes to Albuquerque, Boise, and Reno-Tahoe airports.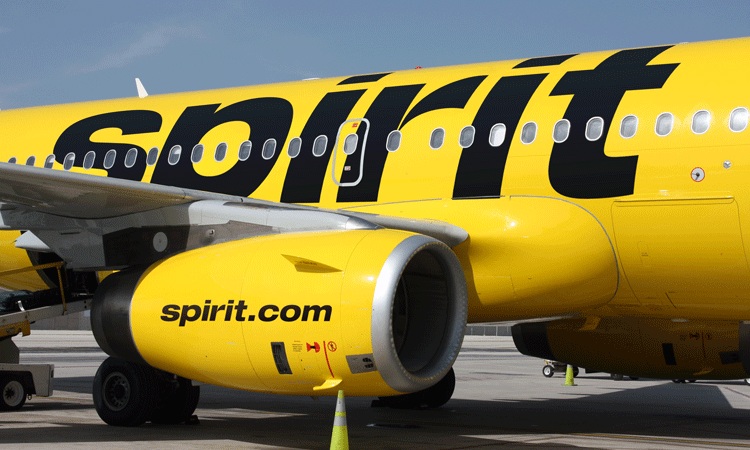 Credit: Spirit Airlines
Spirit Airlines has announced an expansion out west with new service to Albuquerque International Sunport (ABQ), Boise Airport (BOI), and Reno-Tahoe International Airport (RNO). All three new markets will kick off service with daily nonstop flights to Harry Reid International Airport in Las Vegas (LAS) in August 2022.
"Announcing three new markets is an exciting milestone for Spirit Airlines and our passengers as we deliver more high-value options for travel between the bright lights of Vegas and the huge variety of beautiful places to visit in New Mexico, Idaho, and Northern Nevada," commented John Kirby, Vice President of Network Planning at Spirit Airlines. "We can't wait to welcome these new communities into our network and continue to provide 'More Go' for our passengers as we celebrate our 20th year serving LAS."
Adding the new service increases the carrier's presence in Las Vegas to 41 nonstop destinations and up to 75 peak-day departures. This total represents an almost 30 per cent year-over-year increase from Spirit's service to LAS. Passengers travelling from ABQ, BOI, and RNO also gain connection opportunities through LAS to more than a dozen destinations. In addition to these three new markets, Spirit also recently announced upcoming nonstop service from LAS to Memphis and Salt Lake City.
"Spirit Airlines, LAS's second-busiest carrier in 2021, continues to invest in the Las Vegas market and provide opportunities for travellers to experience this world-class destination," added Chris Jones, Harry Reid International Airport Chief Marketing Officer. "We look forward to soon welcoming even more visitors from Reno, Boise, and Albuquerque. These are three great markets within our region, each of which should show two-way demand among vacationers, sports fans, students and business travellers."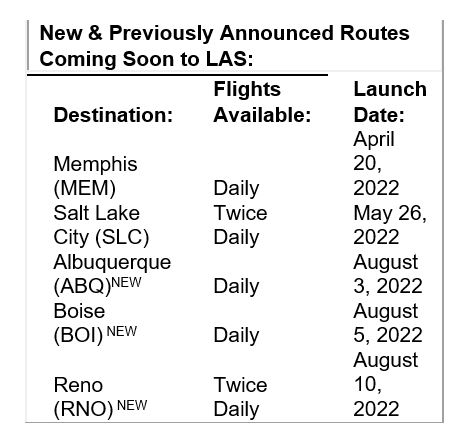 Richard McCurley, Director of Aviation for the City of Albuquerque added: "Spirit's entry into the Albuquerque market is a direct result of passengers utilizing direct, non-stop flight options. We're excited for the opportunities ahead and look forward to a strong partnership, bringing more connections for the residents of New Mexico."
"We are very excited to welcome Spirit Airlines to Boise this summer," noted Boise Airport Director, Rebecca Hupp. "Adding daily service on a low-cost carrier will allow more BOI passengers access to the endless allures and attractions of Las Vegas."
"We are excited to join the Spirit family," finally added Shaun Carey, Chairman of the Reno-Tahoe Airport Authority. "The additional flights on Spirit Airlines from RNO to LAS will provide more options for our region, which is great news for northern Nevada. Reno-Tahoe continues to attract more air service, with people wanting to explore what our region has to offer, as well as fly out of RNO to conveniently get to the destination of their choice."