Miami Airport celebrates its first month of growth since 2020
November was a month to remember for Miami International Airport, as the airport experienced a significant passenger growth and its busiest travel day for the first time since February 2020.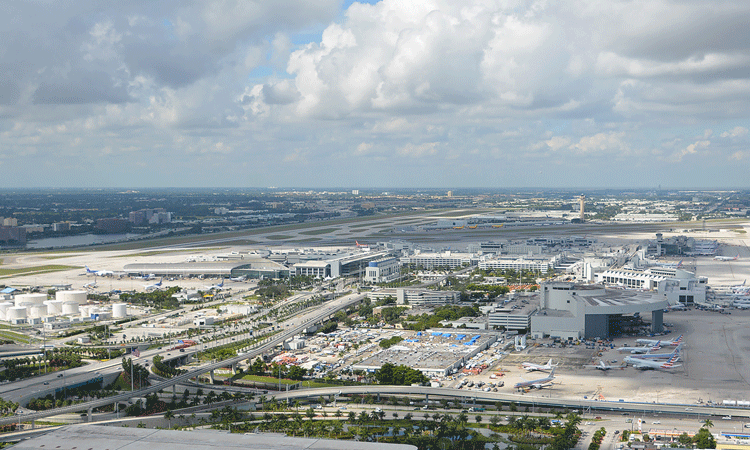 Credit: Miami International Airport (MIA)
Along with cooler temperatures, Thanksgiving dinners, and the full return of Miami Art Week, the month of November brought back to Miami-Dade County something else worth celebrating: the first full month of passenger growth at Miami International Airport (MIA).
For the first time since February 2020, MIA served more passengers in one month than the same month in 2019. Thanks to rising demand, expanded airline schedules, and the U.S. government allowing vaccinated non-U.S. citizens to enter the country as of 8 November 2021, MIA logged a total of 3.9 million passengers in November – up six per cent from 3.67 million in November 2019. Contributing to the milestone month was a 12-day Thanksgiving holiday travel period that exceeded expectations at MIA: More than 1.7 million passengers between 19 to 30 November 2021, up 14 per cent over the same period in 2019. On 28 November 2021, the Sunday after Thanksgiving Day, MIA surpassed 164,000 passengers – the busiest travel day in the airport's history.
MIA is expecting another banner month in December, with its average number of daily departing airline seats up 19 per cent and average daily departing flights up nearly 12 per cent compared to December 2019. Most notably, MIA hub carrier American Airlines is now operating its largest Miami schedule ever, at 378 daily departures; Spirit Airlines added service to 19 destinations from MIA in mid-November, after launching first-ever Miami service in October with nine routes; and Frontier Airlines expanded its Miami network to a total of 36 non-stop domestic and international destinations – its largest number ever. The three carriers are among the five busiest passenger airlines at MIA.