North America air traffic management market size set to expand by 2027
A recent Graphical Research study outlined how the North America air traffic management market share is set to expand at substantial CAGR, due to strong government investments and plans.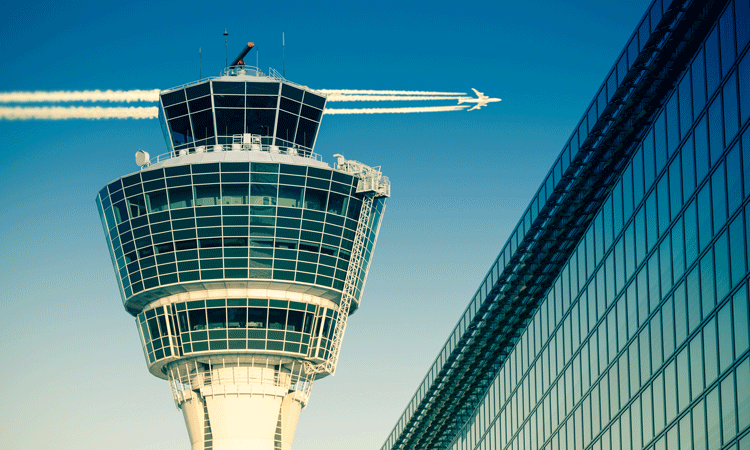 According to a recent study from market research firm Graphical Research, the North America air traffic management market size is poised to expand at substantial CAGR during the forecast period. North America air traffic management market share is expanding because of the strong government backing in the form of investments and plans. The Federal Aviation Administration (FAA), along with other regulatory agencies in the region, oversees supervising air traffic control activities throughout the region. Due to growing air passenger demand, these authorities are focusing on offering enhanced air traffic management services.
Lockheed Martin Corporation, Northrop Grumman Corporation, Raytheon Company, Thales Group, Leonardo S.p.A, Honeywell International Inc, and BAE Systems are among the leading air traffic management solution providers in North America. American countries are seeing an increasing number of passenger inflow, driving airport expansion.
For instance, Salt Lake City International (SLC), one of Delta Air Lines' main western hubs, has grown significantly since its inception more than 50 years ago. In order to accommodate the increased number of people and aviation traffic, the redesigned airport will be unveiled in September 2021, after a three-year development period. Unlike other airports, Salt Lake chose a whole rebuild, making it the only genuinely modern 21st-century airport in the U.S.
The exponential increase in air traffic across North American countries has generated a pressing need for strong air traffic management systems. Upgrading current ATM systems has become critical in order to accommodate the rising number of passenger and freight flights to and from various foreign locations. Air traffic management is viewed as a growth and economic enabler for the aviation sector, as it can achieve flawless air traffic flow.
Through 2027, North America air traffic management market size is expected to be worth more than $2.5 billion. Construction of new airports and enhancements to current ATM systems are important drivers pushing development. Rising disposable incomes and time constraints are driving customers to choose air travel more frequently, creating a strong need for airport air traffic management systems.
The air traffic management market in North America is profiting from considerable investments. For instance, in November 2020, BAE Systems reportedly invested more than $100 million in an aerospace and defense complex in Cedar Rapids, Iowa. The company believes that the investment will help them streamline operational efficiency and increase its capacity to provide high-quality military GPS products to warfighters.
The drop in North America air traffic management market share during the last few months can be linked to the global outbreak of the COVID-19 virus. Commercial aircraft operations were halted owing to a ban on foreign travel and mobility limitations imposed by lockdown regulations in 2020.  Airlines are equipping themselves with latest air traffic management solutions to overcome the incurred losses.