GOL and Group Comporte order 250 eVTOL electric aircrafts from Avolon
Brazil's largest airline, GOL, and Grupo Comporte have announced they have signed a non-binding deal with Avolon for the lease of 250 electric eVTOL aircrafts.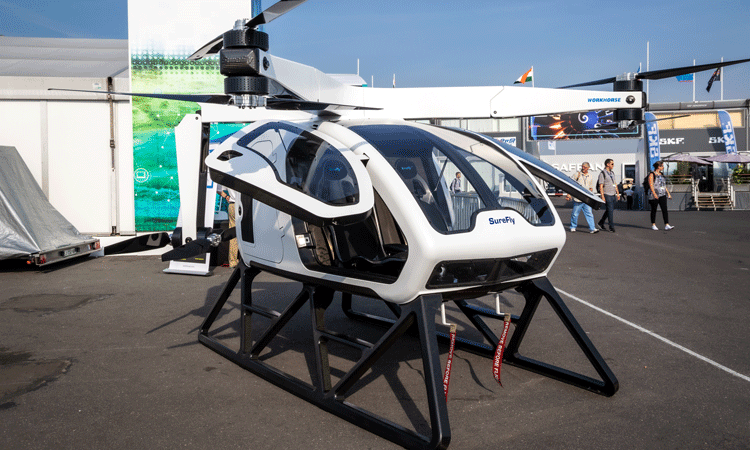 GOL Linhas Aéreas Inteligentes S.A. (GOL), Brazil's largest airline, in conjunction with Grupo Comporte, an entity of its controlling shareholder, announce that they have signed a non-binding letter of intent with Avolon for the acquisition and/or lease of 250 electric vertical take-off and landing (eVTOL) aircraft. Following aircraft certification and successful delivery of the aircraft, GOL expects to start operating a flight network in Brazil using eVTOL planes by mid-2025.
Grupo Comporte is providing the investment capital required for the project, and will engage GOL's aviation expertise to develop the flight network using VA-X4 eVTOL aircraft. Created by the British enterprise Vertical Aerospace (Vertical), the VA-X4 eVTOL model is considered one of the most technologically advanced and reliable air taxis in development today.
The agreement with Avolon and Grupo Comporte is also part of GOL's commercial strategy to invest strategically in the regional air transportation market, opening up new routes to underserved domestic markets. It follows an announcement in June 2021 that GOL acquired MAP Transportes Aéreos, Brazil's fifth largest domestic airline, with a fleet of 70-seat ATRs that operate on routes in the Amazon region from the Manaus Airport and Brazil's South and Southeast regions from Congonhas, the country's largest domestic airport.
A new fleet for a new era of air travel and more connectivity
GOL currently operates a fleet of 127 Boeing 737 aircraft and pre-pandemic transported over 37 million passengers per year. The company plans to transition 75 per cent of its fleet to the more efficient 737-MAX aircraft by 2030, which reduce carbon emissions by 16 per cent. Together, the adoption of the Boeing MAX, eVTOL aircraft, and other innovations including the use of biofuels, will form key components in GOL's strategy to reach carbon neutrality by 2050.
The VA-X4 can carry up to four passengers and one pilot, with a range of 160km (100 miles) and a maximum speed of 320km/h (200 mph). The eVTOL aircraft also produces 100 times less noise than a cruising helicopter, and 30 times less on takeoff and landing. Vertical used the know-how of partners and suppliers in aerospace manufacturing, including Honeywell, Microsoft, Rolls-Royce and Solvay, to develop advanced flight controls, information technology, electric engines, and state-of-the-art industrial technology in its VA-X4 aircraft.
The first step of the new partnership is to carry out a feasibility study, including aircraft certification and analysis of the infrastructure needed to operate this aircraft with National Civil Aviation Agency (ANAC), Department of Airspace Control (DECEA), and other national and international aeronautical authorities. Avolon expects to complete the certification process for the VA-X4 in Brazil by 2024, with GOL beginning commercial flights with the eVTOL as part of its route network in mid-2025.