Scottish government announces plan to resume international travel
Similar to the new rules outlined by the UK government for England, the Scottish government has introduced a traffic light system for international travel.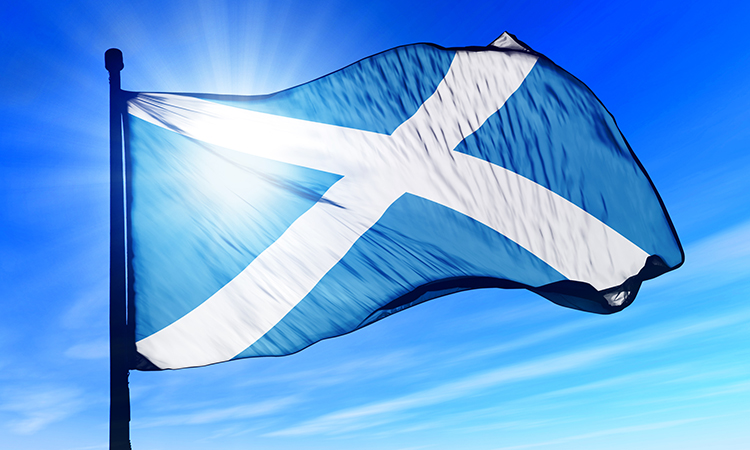 On 11 May 2021, the Scottish government announced that there would be a significant easing of restrictions and new rules implemented across the majority of Scotland. The new rules, which come into effect on 17 May 2021, will apply to all mainland local authority areas with the exception of Moray, which is experiencing a high and increasing number of COVID-19 cases. This included updates to the country's policy on International travel during the pandemic.
From 17 May 2021, anyone entering Scotland from countries on a newly established international travel 'green list' will not be required to quarantine upon arrival, but will be required to take a PCR test. The green list will initially be the same as that in place for England but will be subject to review based on Scotland's specific needs.
Scotland's First Minister, Nicola Sturgeon, said: "The success of the vaccination programme, and continued high compliance with the various rules and restrictions, means that we have seen continued suppression of the virus in the last three weeks. As a result, the situation overall is a very positive one, and we are now in a position to relax more restrictions and restore much more normality to our everyday lives."
"We still intend to be highly cautious on international travel, given the risk of new variants, but we consider that the situation now allows us to begin a careful move away from blanket restrictions on non-essential travel. Everyone should think seriously about whether they really need to travel abroad this summer. I know that, for many people, international travel is about family connections. But, when it comes to holidays abroad, my advice continues to be to err on the side of caution and to staycation this summer."
If travellers enter Scotland from a 'red list' country – one of the countries that have identified as acute-risk under the current regulations – they will be required to enter a managed isolation hotel and stay there for 10 days. Due to changes coming into force from 12 May 2021, those countries will include Turkey, the Maldives and Nepal.
If travellers arrive from a country on the 'amber list' – which will be the majority of countries – they must self-isolate at home for 10 days, and take two PCR tests during this period.
Industry responses
Airport Operators Association
The Airport Operators Association's (AOA) Chief Executive, Karen Dee, said: "Ending blanket hotel quarantine measures is a big step forward for Scotland. The Scottish government's decision to take a similar risk-based approach as the UK government is also a vital step to ensuring a four-nation approach as travel restarts."
"Yet, despite today's announcement and Scotland's successful vaccine rollout, a meaningful restart of aviation is not yet possible because there are so few countries on the green list. Aviation is essential to connect friends and families once again, to provide well-earned holidays and for businesses to reach new and existing customers abroad. The Scottish government must play its part by adding countries to the green list as soon as the local health situation allows and by introducing rapid, affordable tests for travellers," she added.
Dee concluded: "Pre-pandemic, thousands of Scottish jobs were supported by aviation and tourism, so a full recovery must be a priority for the Scottish government. They need to use the upcoming reviews to reduce restrictions for fully vaccinated people, just as the European Union (EU) and the U.S. are planning. This is particularly important for restarting the Scotland's inbound tourism sector."
Airlines UK, AGS Airports and Edinburgh Airport
Airlines UK, AGS Airports – operator of Aberdeen International Airport (ABZ) and Glasgow Airport (GLA) – and Edinburgh Airport (EDI) have issued the following joint statement: "Whilst removing the travel ban is a step in the right direction, it is very much a missed opportunity with so few countries making it onto the green list."
"We are again in the position of being a week away from a major change to operations and are waiting on details of how the Scottish government wants this to work and how it will be managed. We need that detail as soon as possible to allow everyone to understand what is required." 
"We appreciate that there are many things to consider, but we encourage the Scottish government to work with us on making testing more affordable rather than it being a barrier for those who need and want to travel. We would also encourage government to take advantage of the vaccination rollout to open up many more green countries in the EU at the new review point in three weeks, as the EU themselves have proposed, and to work where possible as the four nations to ensure consistency and avoid confusion for operators and passengers."
"The Scottish government must also be very clear about when and how we can encourage visitors from green list countries to try and save the thousands of jobs in Scotland that depend upon international travellers."