Zurich Airport to undertake construction work on runways and taxiways
Construction includes preparation work for the renovation of the airport's runway 10/28, which was originally scheduled for 2021 but has been postponed to 2022.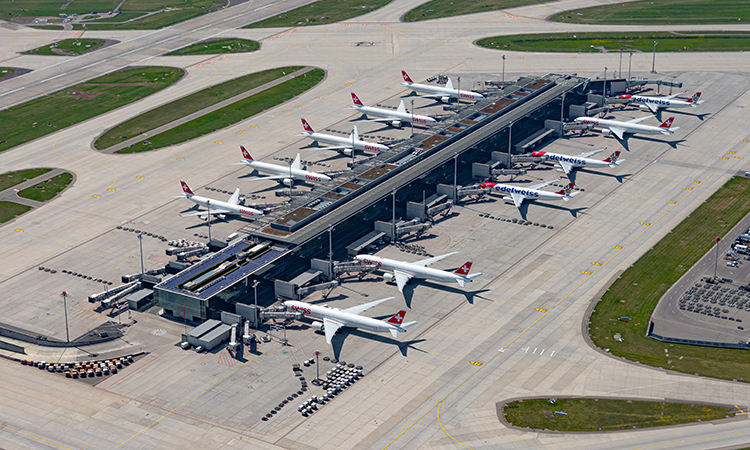 Zurich Airport (ZRH) has announced that various construction work will start along the runways and taxiways at the airport in spring 2021. These include maintenance works on the flight operations areas, as well as work in connection with the renovation of runway 10/28, which is planned for 2022.
The flight operations areas – namely runways, taxiways and stands – are exposed to a high level of stress due to the use of aircraft and vehicles. The maintenance of the pavement areas and the associated technical systems – such as drainage or slope lighting – is therefore a recurring task of the maintenance companies. As with every year, local maintenance work is carried out at numerous locations on the flight operations areas from spring to autumn.
Due to the coronavirus pandemic, the renovation of runway 10/28, which was originally announced for 2021, was postponed to 2022. The first preparatory work for the renewal of the electrical infrastructure has already started. From mid-April 2021 onwards, pavement will be broken up in the area of ​​the runways and taxiways due to line crossings. This work must take place outside of flight operating hours, as the runway must be completely closed, and will therefore be undertaken at night.
The airport operator, Flughafen Zürich AG, is taking a number of measures with the construction companies to reduce construction noise emissions as far as possible. Mobile noise barriers are being used where the slope surface has to be broken up. In addition, vehicles and construction machines must be used that comply with the emission limit values ​​of the Machinery Noise Ordinance. Similarly, construction transports may not be carried through residential areas. Nevertheless, noise emissions cannot be avoided for certain types of work. Flughafen Zürich AG asks the affected population for their understanding.