New travel restrictions plunge Canadian airports into 'most severe crisis since March 2020'
The new restrictions, on top of existing rules and requirements, are creating an even bleaker future outlook for Canadian airports.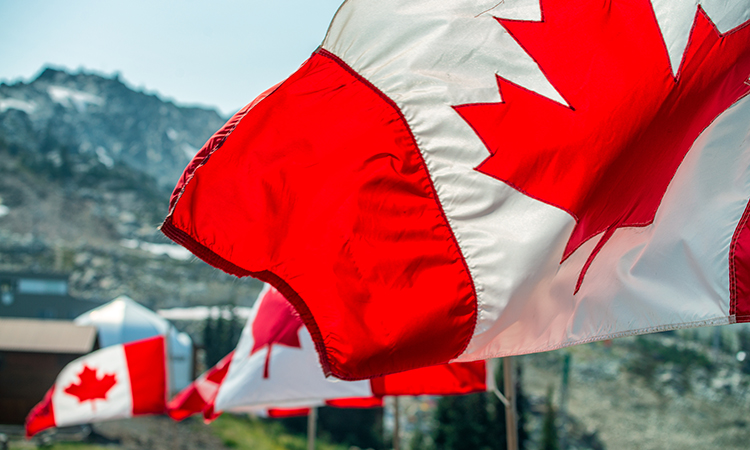 Following new travel restrictions being announced by the Canadian Prime Minister, Justin Trudeau, on 29 January 2021, the Canadian air sector has been plunged into its most severe crisis since March 2020.
Though the additional measures may be warranted in order to limit the spread of COVID-19, Canada's airports have said that the federal and provincial governments should be working more closely with the industry on health measures. 
Additionally, they have stressed that the federal government must become more actively engaged on the financial situation affecting the air sector if Canada hopes to emerge from this prolonged crisis with a functioning national air transportation system. 
"For the past 10 months, Canada's airports have kept passengers and workers safe, maintained operational capabilities and served their communities. With demand down by 85 to 90 per cent since the spring, they have done so by burning through any cash reserves, cancelling projects, laying off staff and assuming $2.8 billion in additional debt by the end of 2021, just to keep their doors open. Today, there is nothing left to cut, yet the restrictions keep piling on," said the President of the Canadian Airports Council (CAC), Daniel-Robert Gooch. 
Since April 2020, demand for international travel has been about five per cent of where it was in 2019. In other words, for every hundred Canadians who travelled in 2019, only five have been travelling since the pandemic began. 
"Since the start of the pandemic, the air sector sought to be an active partner in governments' efforts to contain the virus. We are proud of what we have accomplished to keep travellers safe from the earliest days, even before measures were mandated by governments." said Gooch. "Airports are at the ready to support the government through a collaborative approach and share our decades of experience on how to manage risk at our airports and on aircraft, but we are learning of proposed measures through media leaks and press conferences, which is too late for us to make a positive contribution." 
The first priority of Canada's airports is to ensure that their approach to quarantines and testing is risk-based, nationally consistent and aligned with what the rest of the world is doing successfully.
Even before the new measures, air travellers were subject to temperature checks, pre-departure PCR tests, a 14-day quarantine for most travellers and airports and airlines were seeking to work with the federal government on a standard approach to arrivals testing.
The new restrictions now add additional rules and processes that exceed the measures that are in place for those already in the community who have tested positive for COVID-19. 
The second and equally urgent priority is to move forward quickly with the financial relief measures announced in the federal Fall Economic Statement and for the federal government to be prepared to provide additional support as this rapidly evolving situation demands.
Canada's airports welcome comments from the Canadian Minister of Transport, Omar Alghagra, that financial support for air carrier partners is coming, and have said that they look forward to engaging directly with the minister on what is needed to further support airports.
Canada's air sector will have an important role to play in the recovery of Canada's tourism sector and trade based economy, but the industry has widespread concerns about its ability to participate in this recovery without more active and meaningful federal support. 
"The industry's outlook for 2021 is now dramatically worse than it was even a month ago," Gooch concluded. "There is an urgent need for the government to work with industry in the coming weeks on a plan to emerge from the pandemic and methodically and safely start to remove travel restrictions when the time is right."