Canadian airports renew calls for urgent government relief
The CAC has called on the Canadian government to implement a range of additional supportive relief measures as COVID-19 continues to drastically impact passenger numbers.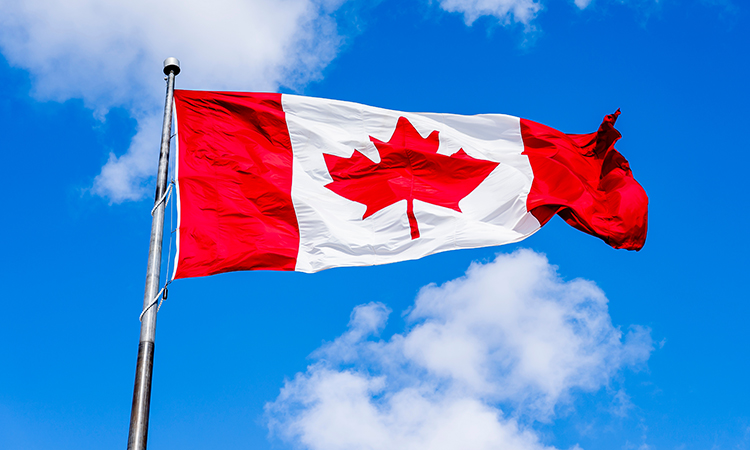 With passenger numbers remaining at historic lows and travel restrictions continuing for the foreseeable future as a result of the COVID-19 pandemic, Canada's airports have renewed their call for urgent government relief. 
October 2020 passenger volumes were 85.5 per cent lower overall compared with the same period in 2019. By sector, domestic travel was down by 79.2 per cent, U.S. trans-border traffic by 95.9 per cent and other international traffic by 91.3 per cent. This is a continuation of an eight-month long trend: Since April 2020, traffic has been down by 90 percent over the same period in 2019. 
Unlike many other countries, the majority of Canadian airports are not subsidised by government. They rely on revenues generated by passenger air travel. All of the services that they provide – such as passenger facilitation, operations and emergency services, like firefighting or humanitarian relief – are paid for by users. But, with virtually no users and no revenue, the system has broken down. 
President of the Canadian Airports Council (CAC), Daniel-Robert Gooch, said: "Frankly, the numbers are appalling. Our best month – and I use that term very loosely – was September, when traffic was down by 'only' 85.2 per cent."
Despite the government's public statements about the importance of the air sector to Canadians, its only direct assistance for airports so far has been some support from the wage subsidy and the cancellation of ground rent paid by 22 airports to the end of 2020.
While these provided some help, they fell far short of a real solution. A commitment in the Speech from the Throne to support regional routes and travel and tourism provided some assurance, as did a subsequent statement from the Transport Minister, Marc Garneau, on creating a sector-based relief package.
While the CAC are pleased that the government is prepared to act, it has not shared a timeline for discussions and airports are beginning to run out of options.
Gooch continued: "The health and safety of our passengers and workers is our number one priority, without exception or compromise. Despite financial difficulties, airports continue to maintain operations, emergency services and enhanced safety and health protocols, even as passengers have disappeared and air carriers have begun to cancel important regional routes. If the government does not act to support these national assets immediately, there could be serious consequences not only for travellers, but for communities, as well."
The air transport industry is essential to a nation's economy, a fact recognised by other countries that have already provided a total $150 billion dollars in lifelines to their airports and airlines. Canada's delay in taking action increases the risk that, when COVID-19 restrictions ease, it will take too long for the sector to come back.
"We appreciate everything that the government has done to protect Canadians and businesses, and are sympathetic to the extraordinary pressures that it has been under. But the reality is that, other than the Canada Emergency Wage Subsidy, the rest of the business relief programmes implemented by the federal government are not helpful to airports. Without additional action, the effects of the pandemic will last for a long time. Our sector operates in a competitive environment and find that they have few options to avoid painful choices that will impact the services that airports provide, reduce regional access and stunt tourism and trade," Gooch explained.
The Canadian Airports Council is calling on the government to:
Implement a nationally consistent and globally aligned testing programme at airports to reduce or eliminate quarantine restrictions and restore consumer confidence in air travel
Extend a multi-year moratorium on ground lease rents at the eight busiest privately operated airports until business has recovered
Eliminate rent for the 14 small airports, which has never raised more than $15 million in government revenue
Provide interest-free loans or direct operational support for airports
Increase annual Airports Capital Assistance Program (ACAP) funding for very small airports to $95 million for at least five years
Create a new stream of funding for safety and security related infrastructure at airports not eligible for the ACAP to maintain safe infrastructure, pay for COVID-19 adaptations and implement new federal regulations, which are projected to cost more than $350 million.