Glasgow Airport awarded International Safety Award
Now in its 62nd year, the International Safety Awards recognise and celebrate organisations from around the world which have demonstrated commitment to preventing workplace injuries and work-related ill health.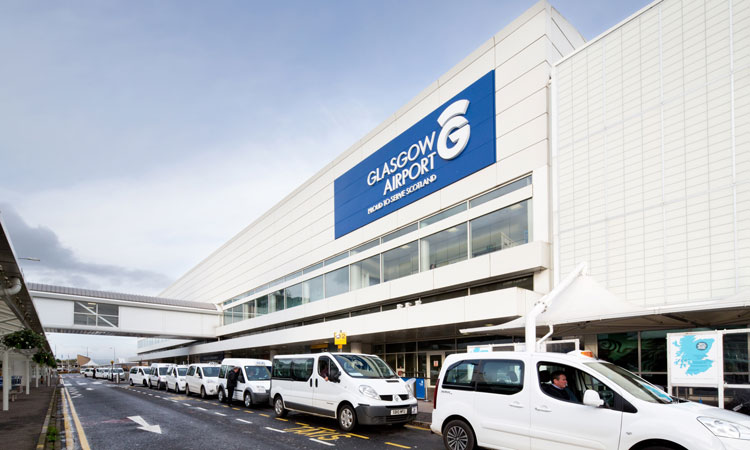 Credit: Glasgow Airport
Glasgow Airport (GLA) has been awarded the International Safety Award from the British Safety Council in recognition of its commitment to keeping its workers and workplace healthy and safe.      
The airport is one of 87 organisations to win a Distinction in the 2020 International Safety Awards, which are said to be health and safety's most prestigious scheme.
The awards recognise organisations that have demonstrated commitment to occupational health, safety and wellbeing, regardless of their size or the sector they operate within. The airport was also shortlisted in the 'Best in Class' category for the transportation, distribution and storage sector.
Chief Operating Officer of AGS Airports – which owns Aberdeen International Airport (ABZ), Glasgow Airport (GLA) and Southampton International Airport (SOU) – Mark Johnston, said: "We are immensely proud to have been awarded the British Safety Council's International Safety Award. More than 5,000 people from over 100 companies come to work in what is a complex operation, each with a shared common goal – to ensure the health and safety not only of themselves and their colleagues, but also the millions of passengers Glasgow Airport welcomes each year."
"We have built a strong health, safety and wellbeing foundation for all who work at or travel through our airport and strive every day to live up to our own very high expectations, so to be recognised for our efforts is welcome news during what is a very challenging time for the industry," he added.
Mike Robinson, Chief Executive of the British Safety Council, said: "The British Safety Council commends the staff at Glasgow Airport on their achievement. The award is in recognition of the airport's commitment and efforts to keep its employees and workplaces free of injury and ill health. Our warmest congratulations to the airport's assurance team, led by Gillies Crichton. All of those working at Glasgow Airport should be rightly proud of their achievement."