Osaka Airport to reopen North and South terminals following renovation
Under renovation since early 2016, the new departure areas at the two terminals of Osaka Airport feature a heavy focus on retail and F&B.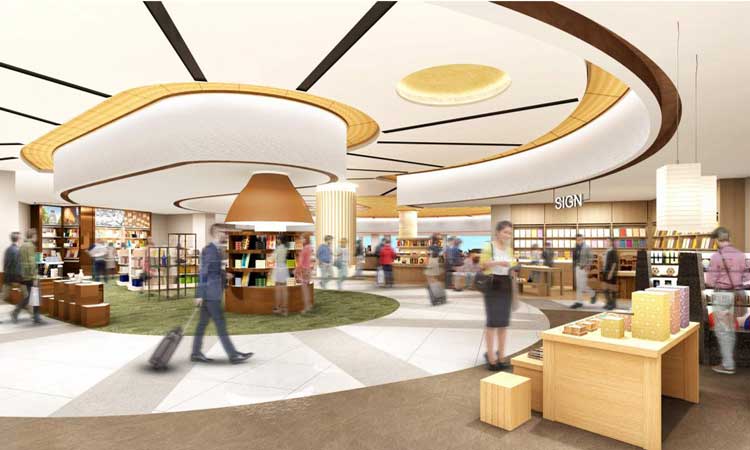 Credit: VINCI Airports
The reopening of the North and South terminals of Osaka International Airport (ITM) – operated by Kansai Airports and VINCI Airports – will take place on 5 August 2020. Since February 2016, the airport has been undergoing major renovation works, with a view to transforming the airport into a must-see destination for both local residents and passengers.
This major reopening, which follows the pre-opening of the central area and the rooftop in April 2018, reveals to the public the new departure areas that have been completely refurbished in the North and South terminals of the airport. 
A first in Japan, these new areas will be located in the commercial (post-security) area of the terminals. They have been designed based on the 'walk-through' concept, which guarantees 100 per cent of visibility for 100 per cent of the shops. Passengers will thus be able to walk around while shopping.   
In the South Terminal, 17 shops will be open on the airside and one on the city side. In the North terminal, 14 shops will open airside and four city side. Like the retail area in both terminals, the food and beverage area will have an open space in the centre, with tables and chairs where passengers can eat, relax and work.
With this reopening, Osaka Airport will feature a total of 31 new stores – after security is in place, offering products and experiences inspired by local Kansai culture and exclusive to the airport. Likewise, five new stores are being opened in the airport lobby, which will transform the airport into an attractive place for passengers and local residents, as well as business and leisure travellers in Osaka.  
These improvements, which aim to enhance the passenger experience while optimising the performance of the partner stores' outlets, are part of VINCI Airports' commitment to creating a safe, useful and enjoyable travel experience for all passengers and visitors within its airport network. True to its 'sense of place' approach, VINCI Airports offers a relevant and differentiated commercial proposal in each of its 45 airports, with cultural and commercial events highlighting local heritage.