Miami Airport updates operations as part of COVID-19 response
In order to ensure that the health of all passengers and employees at the airport is protected, Miami International Airport has updated its operations in the face of COVID-19.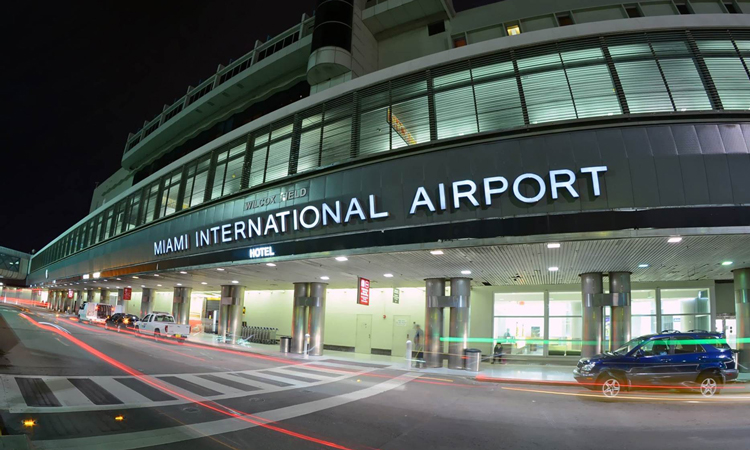 Credit: Miami International Airport
The Miami-Dade Aviation Department (MDAD) – in coordination with its federal partners, airlines, concessionaires and Miami-Dade County government – has announced that it is continuing to closely monitor the latest developments related to the COVID-19 pandemic in order to maintain safe, healthy and efficient operations for passengers and employees at Miami International Airport (MIA) and Miami-Dade County's general aviation airports. 
While the U.S. government has restricted entry to the U.S. from some countries, domestic air travel and some international travel is still permitted. As part of the federal aviation system, Miami International Airport and airports across the nation remain open for essential travel and trade, such as the transport of medical personnel, equipment and supplies; farming and agriculture cargo; and industrial machinery and parts. 
Director and CEO of Miami International Airport, Lester Sola, said: "The MIA community has worked tirelessly to support essential travel and trade during the COVID-19 pandemic, and we are prepared to welcome back the rest of our customers, as the desire and demand for air travel begins to grow. We are making every effort possible to help our passengers and employees feel safe and comfortable during their time at our airport." 
Updated operations and measures at the airport include, but are not limited to:
Facial coverings are now required by all passengers and visitors inside the airport terminal, as directed by Miami-Dade County executive order 23-20, and are available for purchase at a growing number of stores in the terminal
As directed by an executive order from Florida Governor Ron DeSantis, Florida Department of Health staff are asking each passenger arriving on direct flights from New York Tri-State area airports (Connecticut, New Jersey and New York) a series of travel questions and notifying them about the executive order's direction for them to self-quarantine for 14 days
Medical personnel contracted by the U.S. Department of Homeland Security (DHS) are asking each passenger from Level 3 countries a series of health questions and performing random temperature checks before they enter the passport control area.