New report published exploring enabling unmanned traffic in the UK
The new report considers how the UK is already working towards commercial drone development and what is yet to be done to further the current efforts.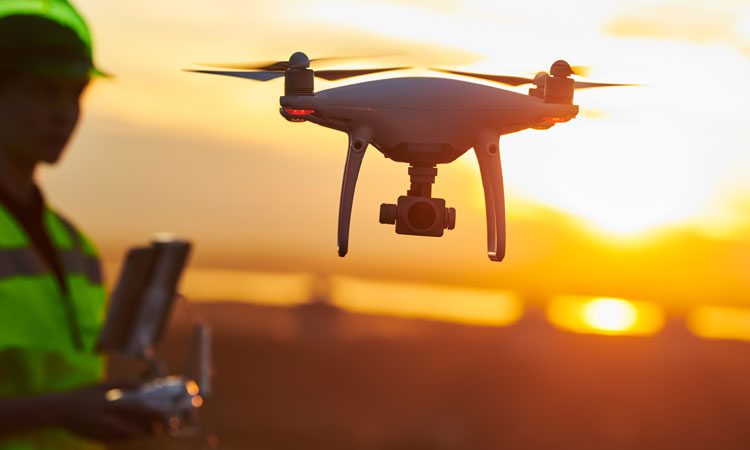 A new report from Connected Places Catapult has explored the steps that the UK has taken to be at the forefront of commercial drone development and identified the steps yet to be taken in order to remain in the global race towards Unmanned Traffic Management (UTM).
UTM is recognised as a key enabler to address the safe and efficient integration of unmanned vehicles into the airspace. There is a huge global opportunity for countries that can successfully accommodate commercial drone operations, and it is thought that the sector could be worth £127 billion globally. 
Over the coming years, and with increasingly capable technology, the UK drone sector is projected to spawn a new range of potential applications and business models. Unlike several other discussed technologies, a number of benefits from the application of drones are already being realised: Visual Line Of Sight (VLOS) inspections are substantially reducing costs of asset inspections and removing people from harm's way; and their use in oil and gas, agriculture, power, rail – and even search and rescue – is amplifying productivity, accuracy and coverage in each of those areas. Compared to the possible commercial and societal benefits that drones have to offer, the market today represents only the tip of the iceberg.
The government and the industry are committed to maintaining a safe national airspace in which all users – including the unmanned aircraft community – are able to have routine, fair and equitable access. UTM addresses many of the airspace integration requirements for drone operations. Therefore, it requires a coordinated approach across the UTM and Unmanned Aircraft System (UAS) stakeholder communities to deliver an ecosystem that will, ultimately, enable the industry to capitalise on the market opportunities presented by drones.
The report provides a summary of the developed open-access UTM framework and defines the future direction around which industry and regulators can openly engage with each other to explore how UTM may be trialled, de-risked and matured. This will support the development of both UTM technologies and the application of UTM, but also places the industry in a leading position. With the right focus and investment, the UK can be a true global leader.
The Principal Technologist at Connected Places Catapult and the report's author, Ajay Modha, explained: "There is a need for the community to come together around a common vision for success. With UTM, the aviation industry can collaboratively deliver safer drone operations in different sectors and assure routine operations. Thus, one view of success is UTM enabling the wide-ranging deployment of drone services in UK industries. The key enabler to realise Unmanned Aircraft Traffic Management in the UK is to demonstrate and prove both the philosophy and technology. This report is an open invitation to the drone industry to participate and move the concept forward."