Heathrow Airport infrastructure achieves carbon neutrality
London Heathrow Airport's infrastructure has achieved carbon neutrality, making it one of the world's first major aviation hubs to do so.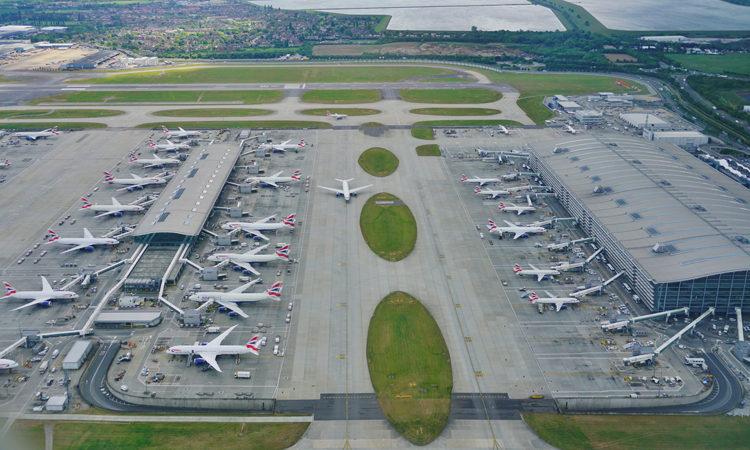 Following the announcement that its infrastructure has reached carbon neutrality, London Heathrow Airport (LHR) has become one of the world's first major aviation hubs to do so, and the first to set a target to achieve net-zero emissions by the mid-2030s. 
As a result of over £100 million of investment to improve Heathrow's energy efficiency, as well as generating and purchasing renewable energy, the airport has successfully reduced the carbon emissions from its buildings and infrastructure by 93 per cent, compared to 1990. 
The remaining seven per cent that is yet to be eliminated will now be offset through tree-planting projects in Indonesia and Mexico, certified through the Verified Carbon Standard. Offsetting will act as a temporary measure in the short term, as Heathrow works to achieve its net-zero emissions target.
In order to contribute further to carbon savings during 2020, Heathrow will be focused on increasing its efforts to make improvements to sustainable transport links and ensuring targets are met to transition all of the airport's cars and small vans to electric and plug-in hybrid.
John Holland-Kaye, Heathrow's Chief Executive Officer, said: "Making our infrastructure entirely carbon neutral is a significant milestone and a testament to the determination of our airport to help spearhead a new era of sustainable aviation. Our sights are now set on working with the global aviation industry to deliver on net zero by 2050, at the latest. We can and will cut the environmental cost of flying whilst keeping the benefits of travel for future generations."
Following the achievement, Heathrow has announced a further investment of £1.8 million throughout 2020, in order to begin UK nature-based carbon saving projects. The investment will work to start the restoration of natural UK carbon sinks – including peatlands, woodlands and farming soils – which have been estimated by the Committee on Climate Change to have the ability to help save 43 megatonnes of carbon annually by 2050, if significant investments are made. 
Due to being unable to create such a significant saving on its own, Heathrow will work to encourage others within the aviation industry to invest in similar initiatives up and down the country. With the right support and incentives from the industry and the UK government, Britain will be able to become a world leader in green aviation technologies, benefiting both the environment and economy.