Major Terminal 4 redevelopment announced for JFK International Airport
Features of the JFK International Airport Terminal 4 redevelopment will include expanded check-in and arrival areas, and the addition of 16 new gates.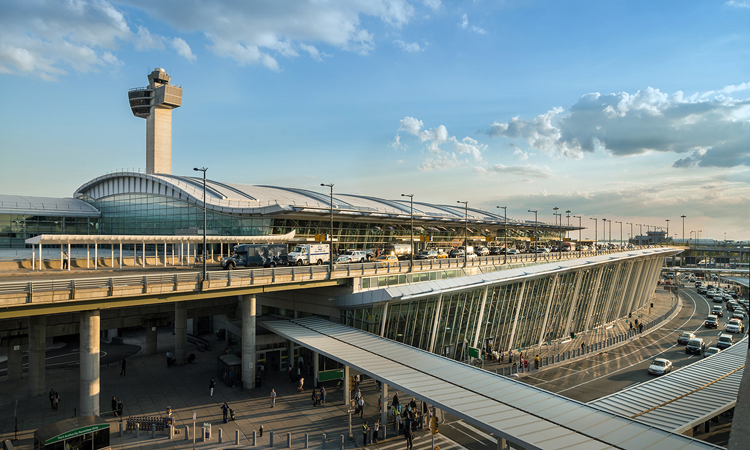 Governor Andrew M. Cuomo, the Governor of New York, has announced that The Port Authority of New York and New Jersey (PANYNJ) has reached an agreement with Delta Air Lines and JFK International Air Terminal (JFKIAT) – the operator of John F. Kennedy International Airport's (JFK) Terminal 4 – for the expansion of Terminal 4 and the consolidation of Delta operations within the terminal.
Subject to Board approval, PANYNJ will finalise and enter into a lease amendment with JFK International Air Terminal for the expansion and renovation of the Terminal 4. The redevelopment will be a key step in the transformation of JFK International Airport into a 21st century global gateway.
Chairman of the Board of Commissioners of PANYNJ , Kevin O'Toole, said: "Delta and JFKIAT have been true partners in the Port Authority's work to modernise and unify JFK International Airport. This project will advance the agency's mission to keep the region moving and its commitment to provide a best-in-class experience for all travellers and visitors to the metropolitan region."
The $3.8 billion redevelopment project, set to be financed by JFKIAT, will include:
The expansion and modernisation of the terminal, which will add over 500,000ft2 of space
A major concourse expansion that will see the addition of 16 new domestic narrow-body gates
The expansion and renovation of the arrivals and departures hall, resulting in improvements to the ticketing areas, security checkpoints, baggage claim and arrivals areas
Expanded seating areas and concessions
The introduction of modernised wayfinding
New restroom facilities
Roadway upgrades to improve access for vehicles. 
The redesign of Terminal 4 will continue the PANYNJ's and JFKIAT's commitment to energy efficiency, utilising energy-saving equipment and lighting throughout the terminal. Additionally, the concourse expansion will incorporate infrastructure for rainwater capture and reuse within the building and charging stations for electric ground service equipment will be installed at all new gates, as well as a de-icing recovery system to capture spent de-icing fluid.
Roel Huinink, President and CEO of JFK International Air Terminal, said: "The expansion of Terminal 4 represents the next evolution of one of the world's most modern and efficient air terminals. T4 accounts for one third of traffic for JFK, and by investing in this expansion, we will be able to continue driving innovation within the terminal, increase its capacity, and bring our best-in-class customer experience to the next level. We look forward to our continued partnership with Delta and the PANYNJ as we begin this exciting initiative to strengthen JFK's position as a world-class airport."
The Terminal 4 expansion is set to be completed, with Delta Air Lines consolidating its operations, in early 2023. The roadway improvements will then be completed in late 2025. Governor Cuomo said: "The Terminal 4 expansion will be another milestone in the transformation of JFK Airport, with upgrades that will give passengers the world-class experience they expect when flying into New York. When completed, our $13 billion project to modernise JFK will create a more unified airport and solidify New York's position as the premier entry point to our country."