Birmingham Airport signs agreement to improve access to the airport
Birmingham Airport will work with Midlands Connect to improve road and rail access, including supporting the development of Midlands Engine Rail and HS2.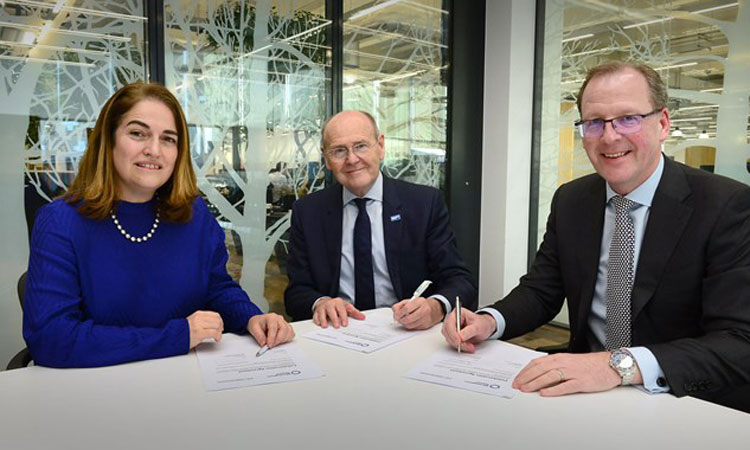 Credit: Midlands Connect
Birmingham Airport (BHX) has signed a collaboration agreement with Midlands Connect, a sub-national transport body, that will see both parties work to improve access to the airport from across the local and wider region.
The agreement also includes a pledge to collaborate on projects across both road and rail, subsequently maximising mobility and connectivity for passengers arriving and departing from the airport.
With a focus on fulfilling its masterplan, better road and rail links are essential to Birmingham Airport's development. As a result, the airport is set to invest £500 million over the next 15 years, improving facilities and catering for the predicted growth in passenger traffic – forecasts suggest a growth from 13 million to 18 million passengers by 2033.
Chief Executive Officer of Birmingham Airport, Nick Barton, said: "It's fantastic to sign this agreement with Midlands Connect, underpinning our strong, strategic relationship, as well as a joint commitment to improving the passenger experience for those travelling from and to Birmingham Airport. It's vital that we continue to work together and that Midlands Connect's priorities, as well as HS2, get a vote of confidence from the new government. We need investment in our roads and railways to keep pace with passenger growth, fulfill our masterplan ambitions and build a transport network fit for the future."
Birmingham Airport will work with Midlands Connect to secure government support for Midlands Engine Rail – a £3.5 billion plan that will transform inter-regional rail connectivity by introducing direct links from Birmingham International Station to the cities of Derby, Sheffield, Doncaster and York, while also doubling rail services from Birmingham International to Leamington, Banbury, Oxford and Reading.
Efforts will also be made to enhance the surrounding road network, including the A45 and A46, both of which are strategically important for business and individuals looking to access the significant gateway.
Due to being the first to benefit from direct connections to High Speed Two (HS2) via the nearby Interchange station, both Birmingham Airport and Midlands Connect are committed to ensuring the full and timely delivery of HS2.
Sir John Peace, Chairman of Midlands Connect, said: "This collaboration agreement demonstrates our commitment to opening up local, regional and national access to Birmingham Airport. Improving connectivity for passengers and businesses via our roads and railways is essential if we are to support the airport's ambitious growth plans. It is absolutely imperative that government commits to funding Midlands Engine Rail, improve the surrounding road network and, crucially, to deliver HS2 in its entirety. I look forward to working alongside Birmingham Airport as we move towards this common goal."