Heathrow's 2020 business plan to focus on lowering airfares
Heathrow is to submit investment plans for 2020 which it has said will mean lower airfares and shows how expansion is deliverable.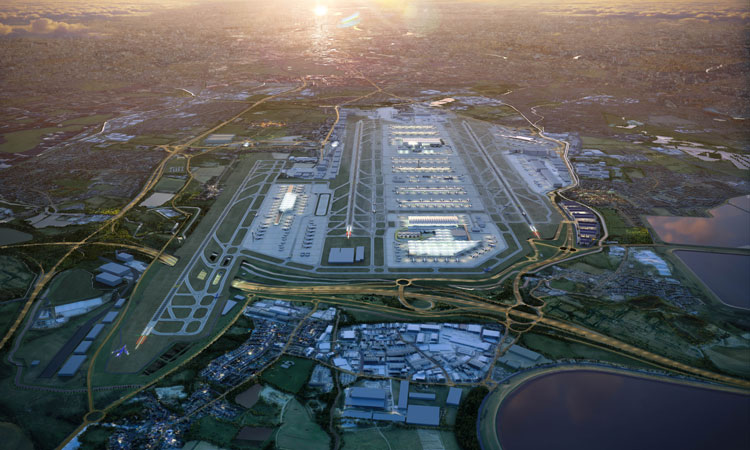 Heathrow Airport has announced that it will submit an Initial Business Plan to the CAA showing how it will deliver expansion and connect all of Britain to global growth.
The airport has said the plan, which been crafted following engagement with consumers, business groups, local communities and airlines, will deliver:
An expanded Heathrow that lowers airfares and delivers more choice of destinations for passengers
Boosts Britain's connectivity with the world
Invests in meeting sustainability targets for communities 
Keeps airport charges within a few pounds of 2016 levels.
"This plan ticks all the boxes," said Heathrow CEO John Holland-Kaye. "New capacity at Heathrow will help drive down airfares, attract up to 40 new long haul as well as more domestic routes and connect all of Britain to global growth. It delivers a sustainable airport at the cost we said without a penny of taxpayer money.
"Expanding Heathrow will make Britain the best connected country in the world, at the heart of the global economy."
The plan also provides a rigorously reviewed financial assessment, the airport said, confirming that it can expand within the total cost originally submitted in 2014 to the Airports Commission and financed by private money.
Heathrow has also said the lower fares will be delivered over the course of the next decade as it expands and unlocks competition amongst airlines for the benefit of passengers. A lack of available capacity at Heathrow over the past decade has stifled airline growth, it said, and this plan opens up the airport for other carriers to achieve their ambitions.  
Two 'bookend' options have been outlined in the plan which centres on investment over the next 15 years on either prioritising further enhancement to passenger service, or prioritising more rapid growth to deliver more connectivity and greater airline competition sooner, Heathrow has said. Both options will reportedly lead to lower overall airfares and ensure a third runway is delivered by 2030 with affordable airport charges.
Over the next six months, Heathrow has said it will engage with stakeholders to seek feedback on the plan and which of these two options best meets their priorities. That feedback will be incorporated into a Final Business Plan published in 2020 which will give a clear indication of the path Heathrow will take. The CAA will ultimately determine the investment approach that Heathrow pursues.
Related airports
Related regions