ICCAN calls for new evidence to inform future decisions on aviation noise
Following its review of the 2014 Survey of Noise Attitudes, ICCAN has recommended that new research is undertaken to examine attitudes to aviation noise.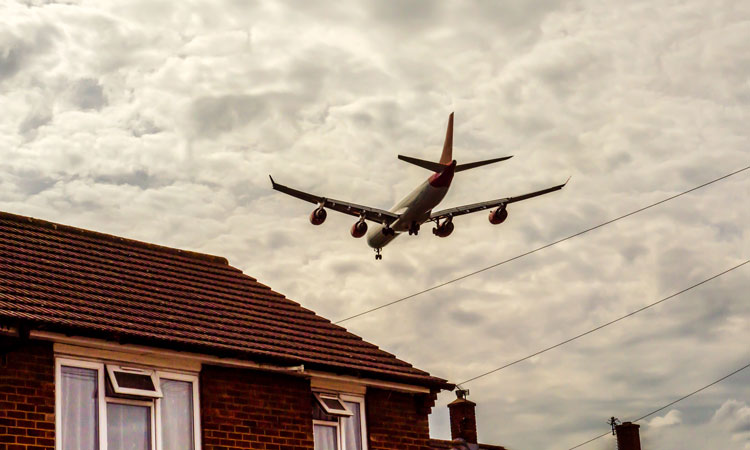 The UK's Independent Commission on Civil Aviation Noise (ICCAN) has said that new evidence will be needed to inform future decisions regarding UK aviation noise.
It has been recommended that new research is undertaken regularly to examine people's attitudes to aviation noise in order to better understand the impact it has on people's lives.
Rob Light, ICCAN's Head Commissioner, said: "Growth in aviation cannot come at any cost. ICCAN is proposing a new, independent survey on the impacts of aviation noise, which could be used to look at how this links to health, wellbeing and quality of life. Our ambition is for the UK to be a world leader in the management of aviation noise and part of this will be establishing reliable evidence people can trust."
ICCAN's recommendation is featured in its first major publication – a review of the last Survey of Noise Attitudes (SoNA) carried out in 2014, which is used by government and regulators to inform decisions around aviation.
The review of SoNA is ICCAN's first major intervention into the discussion around aviation noise since its creation in early 2019, emerging as a priority after engagements with the local community groups found SoNA to be a high-profile and disputed issue.
In the review, ICCAN committed to:
Fund and organise a development study that will bring together international experts, regulatory and community representatives to contribute to the design of a new attitudinal survey
Explore whether a new survey should look at a wider range of people affected by aviation noise
Repeat the survey over time to discover how attitudes to aviation noise change with time.
Light continued: "Our review of SoNA is an important first step. ICCAN will now fund and take forward a development study in the new year as described in this report. We will bring together people with different views and perspectives to help develop a future survey that can command the confidence, and ultimately trust, of everyone involved with the issue of aviation noise."