LVNL awards contract for the build of innovative remote towers
SDATS will work in collaboration with LVNL to further develop remote tower technology and introduce it into operation in the Netherlands.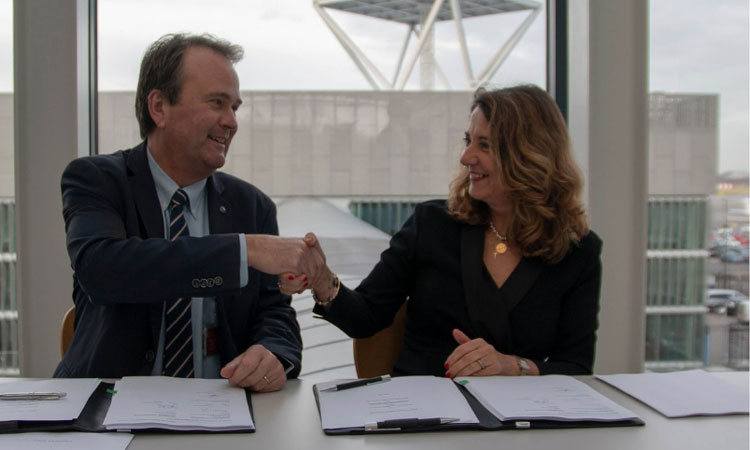 Copyright: LVNL
Air Traffic Control the Netherlands (LVNL) has awarded a contract that enables the development, installation and maintenance of remote tower systems at airports across the Netherlands.
From the end of 2021, LVNL will be providing tower control and approaching air traffic control at Groningen Airport Eelde and Maastricht Aachen Airport from Schiphol-East through the use of innovative remote tower technology. Rather than an onsite tower, a controller at a different location utilises onsite cameras for a view of the airport and its nearby airspace and uses radar positioning for approaching air traffic control activities.
It is Saab Digital Air Traffic Solutions (SDATS) who has been chosen for the contract.
General Manager of the Regional Unit at LVNL, Hans-Peter Spies, said: "The SDATS approach distinguishes itself in its attention to the switch from the current way of handling traffic to handling it with a remote tower. SDATS will support us in the further development of the system, safety analyses and training courses for air traffic controllers. In this way, the transition to working with the remote tower technology will be carefully tested and prepared. We also see remote tower as a further step towards an increased digititalisation of ATM and a step to integrate new capabilities and services for our customers."
The contract between LVNL and SDATS will further develop the remote tower technology and introduce it into operation within the Netherlands.  Collaboration between the two entities will begin in January 2020, before LVNL begins tower and approaching air traffic control at the two airports in 2021.
CEO of SDATS, Per Ahl, said: "We are proud to be trusted by LVNL to deliver digital towers for their future air traffic control infrastructure. This contract will be the first to cover a country-wide implementation. With our second generation of digital towers, the Netherlands will possess new world class capabilities. We see LVNL as a perfect partner to further enhance our concept in the coming decade."