Riga Airport receives tender for Rail Baltica line and station
The developments are expected to begin in 2021 and will connect passengers of the airport to the city centre, with the total estimation being €280 million.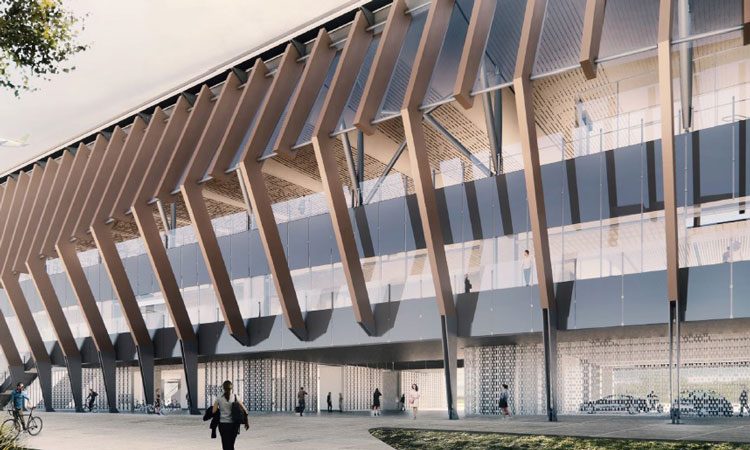 Copyright: Rail Baltica
A tender has been announced for the construction of a train station and related infrastructure for the Rail Baltica line at Riga International Airport.
The tender includes the station building at the airport, overpass, access roads, embankment, six kilometre-long section of railway tracks and 113m-long overpass over K. Ulmaņa gatve. Once complete, travellers will be able to get from the airport to the city centre in just eight minutes.
Construction works at the airport are planned to be carried out in the following six phases:
The station's building, designed in three levels, will be constructed, as well as overpass building structures and access roads with the related infrastructure
Creation of the building facade, where wood has been chosen as the dominating element – respecting the tradition of wooden architecture in Latvia
Mechanical systems will be made and interior decoration and improvement will take place
Erection of an overpass between Rīga and Jaunmārupe
Building of an embankment and 113m-long railway overpass over K. Ulmaņa gatve
Construction of two railway tracks for Rail Baltica express trains and 'shuttle' trains.
The international tender is planned to take place in two phases. The first phase will include selection of candidates, which is planned by January 2020. The second phase is planned for the submission of the proposals submitted by the candidates and negotiations to enter into a contract at the end of 2020 and to commence construction works in 2021.
According to the current estimates, the procurement could reach between €250–280 million.
It is planned for Riga International Airport to remain operational throughout the works. In parallel to the station's construction, an extension of the airport's passenger terminal and construction of a new air traffic control tower is also planned.