Ground broken on Monterrey International Airport expansion project
The £173 million investment will work to increase passenger capacity by 50 per cent and strengthen the airport's position in northern Mexico.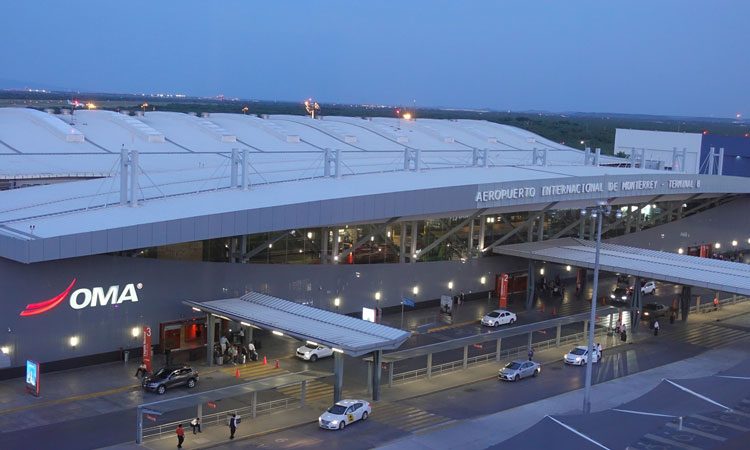 An official groundbreaking event has represented the beginning of the expansion project at the General Mariano Escobedo International Airport, also known as Monterrey International Airport, in Mexico.
The 4,245 million pesos (£173 million) investment has allowed for Mexican airport operator, Grupo Aeroportuario del Centro Norte, S.A.B. de C.V. (OMA) to begin construction at the airport.
The project is intended to be carried out in two phases. The first phase will include the expansion of the public and check-in areas, adding 88 fixed and 20 automated counters, as well as the construction of Wing 1, adding 11 boarding gates. The second phase will introduce a new inspection point with 12 new passenger service lines, providing passengers with a more efficient experience, and the construction of Wing 2, featuring 15 boarding gates equipped with walkways. Phase two will also see the expansion of the national and international baggage claim areas, and an increase of 62 parking spaces available for passengers.
The expansion is expected to be completed by 2025 and will increase the airport's capacity by 50 per cent, rising from 11 million passengers yearly to 16.5 million. The airport is due to be fully operational during the construction process, suffering from the smallest possible impact.
Monterrey Airport is the busiest airport in northern Mexico, one of two international airports in the state, and the fourth busiest within the country. Its top 10 busiest routes include Mexico City, Cancun, Jalisco, Houston, Tijuana, Leon, Queretaro, Toluca, Chihuahua and Hermosillo.