Self-service technologies market forecast further growth
In order to offer convenience to passengers, airport authorities are concentrating on the adoption of self-service solutions.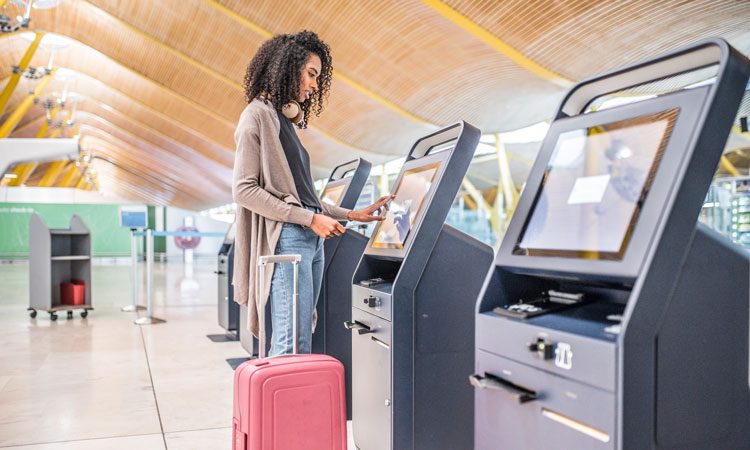 The global market for airport kiosks is expected to grow at value CAGR of 12.7 per cent and volume CAGR of 11.4 per cent by the end of 2029, driving the adoption of self-service technologies.
These are the results of a new report by Fact.MR aiming to provide key insights into the market for the forecast period of 2019-2029. The study also offers different drivers, trends, restraints and opportunities that are expected to impact the growth of the airport kiosk market during the forecast period.
Across the globe, increase in demand for more efficient management of airport activities has led to a significant rise in installation of airport kiosks and this increased demand is further expected to drive the self-service market.
Over the forecast period, the market is expected to reach a market size of approximately $5.2 billion by the end of 2029, from an estimated $1.5 billion in 2019.
Demand is increasing worldwide, as passengers, airports and airlines look to avoid delays. Self-service technologies have led to reduced waiting times and faster processing, which has helped airport authorities in enhancing the passenger experience. The Fact.MR report predicts investments in self-service technologies continuing to witness a surge, with adoption spreading to Tier II and suburban centres. In addition to self-service check in, airport authorities are now focusing their attention towards self-bag tagging and drop-off collection.
Baggage check-in kiosks are expected to witness the highest investment. It is expected that they will remain the largest segment in terms of revenue during the forecast period, followed by automated passport control airport kiosks.
Owing to the increased demand for border management solutions, automated passport control is anticipated to show considerable growth during the forecast period. Heightened security, particularly in response to terror attacks, has boosted the demand for automated passport control.
Fact.MR's study analysed the market across multiple regions, including North America, Latin America, Europe, South Asia, East Asia, Middle East, Africa and Oceania. Across the globe, North America and Europe are most prominent markets for self service. Together, these regions account for more than 50 per cent share of the total airport kiosk market.
In North America, high penetration of technology, coupled with a strong push by the public and private sector has meant that many airports are equipped with high-tech self-service technologies.
On other hand, with increased investments on infrastructure in Europe, Europe's airports have undergone a significant transformation in the past decade. As aviation security receives marginal funding from the state, the responsibility has fallen on private investors to invest in security features, and they have responded well. Investment in modern features, such as upgrades to all aspects of airport infrastructure have been occurring at a significant pace. These factors have had a positive impact on the airport self-service market in Europe and is further expected to drive the kiosk market.
Related topics
Related organisations
Related regions