For the first time, Pulkovo St Petersburg Airport serves passengers with e-visas
Pulkovo St Petersburg Airport will now serve visitors from 53 countries entering the Russian Federation with free electronic visas.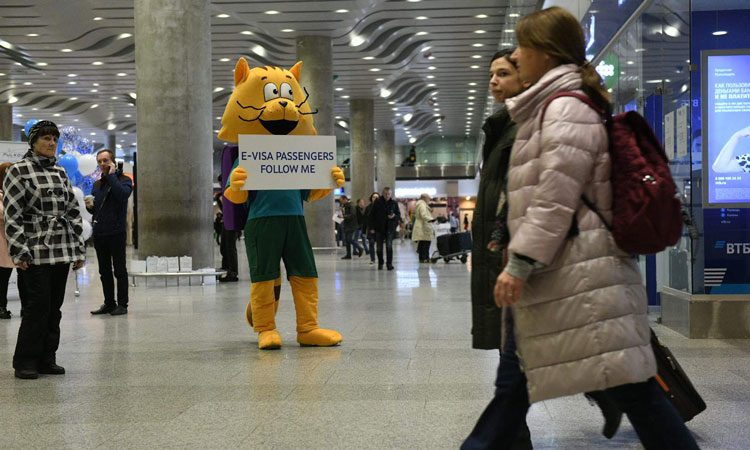 Travellers from 53 countries can now use free electronic visas when visiting Russia via Pulkovo St Petersburg (credit: Pulkovo St Petersburg Airport).
Visitors from 53 countries entering the Russian Federation via Pulkovo St Petersburg Airport have been able to use free electronic visas for the first time. 
"The launch of electronic visas is a long-awaited event for Pulkovo Airport," said Leonid Sergeev, Chief Executive Officer of Pulkovo Airport operator, Northern Capital Gateway LLC. "St Petersburg remains one of the most visited cities in Europe, while electronic visas makes travelling to the Northern capital of Russia even more attractive."
The list of countries, the citizens of which are permitted to enter Russia via St Petersburg and nearby Leningrad region using electronic visas, includes Austria, Andorra, Bahrain, Belgium, Bulgaria, China and Taiwan, Czech Republic, Croatia, Cyprus, Denmark, Estonia, Hungary, Germany, Greece, India, Indonesia, Iran, Ireland, Iceland, Italy, Kuwait, Finland, France, Japan, Latvia, Lithuania, Liechtenstein, Luxembourg, Malaysia, Malta, Mexico, Monaco, Netherlands, North Korea, North Macedonia, Norway, Oman, Philippines, Poland, Portugal, Qatar, Romania, San Marino, Saudi Arabia, Serbia, Singapore, Slovakia, Slovenia, Spain, Sweden, Switzerland, Turkey and Vatican.
"We expect a significant increase in inbound tourist flow, and, as a result, an increase in passenger traffic at Pulkovo Airport," Sergeev continued. "Overall, the implementation of the full range of measures will stimulate the development of domestic passenger traffic, making Pulkovo Airport transfer product more attractive for travellers."
Travellers heading to St Petersburg for tourist, business or humanitarian reasons can apply online for a free visa. Visitors will be able to stay in Russia for eight days out of the 30-day validity period.
Foreign citizens who have obtained electronic visas have the right to stay and move only within the territory of the St Petersburg and Leningrad region.
Related airports
Related people