Bespoke information on aircraft noise can now be tailored by postcode
Over £1 million has been invested by Gatwick to improve the monitoring and reporting of aircraft noise since 2018.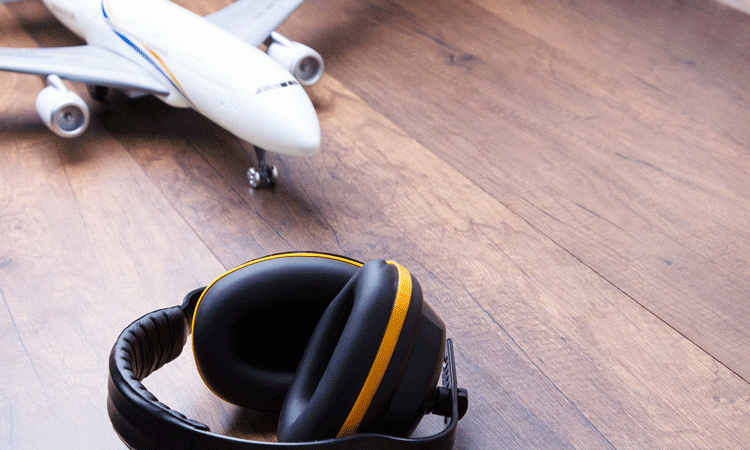 Gatwick has launched a new information portal that – for the first time in Europe – offers residents bespoke information on aircraft noise that can be tailored to their postcode. 
The new portal represents a step change in transparency and provides an interactive and engaging way to access a range of information, by combining location-specific data with new videos to explain how the airport operates.
Residents can now easily find out how many aircraft fly near to their home, at what height and if it was from Gatwick or a nearby airport. More data than ever before is also available and can be easily accessed and analysed. 
The new portal makes the information contained in Gatwick's Noise and Track keeping system, which is provided by EMS Brüel & Kjær, more accessible.
The Noise and Track system was delivered in April 2019 as part of a £1 million investment in new technology to improve the monitoring and reporting of aircraft noise at Gatwick. The investment also included a new noise website, 23 monitors, an app and a phone line to make information on aircraft noise easier to access and understand.
Andy Sinclair, Head of Airspace, said: "While many people benefit from having Gatwick on their doorstep, a number are impacted by aircraft noise and we want to make sure we are as open and transparent as possible about the issue.
"This new portal can be accessed through the pages of our website. It gives local residents a wealth of easy-to-use information at their fingertips and we hope that the new portal – together with our wider noise management programme – help to improve public confidence and trust.
"Over time, aircraft noise has reduced and in the next few years I expect further reductions as new aircraft that are up to 50 per cent quieter replace older versions. We recognise however that more must be done and we look forward to developing a range of new initiatives, many through our Noise Management Board, to reduce noise further still."
Earlier this year, the annual noise exposure contour analysis carried out by the Civil Aviation Authority showed that Gatwick's noise footprint shrank by seven per cent in 2018, building on a fall of four per cent in 2017.
Aircraft noise at Gatwick has been reduced in recent years through improved operational procedures – including smoother descents that reduce drag and use less power – and by the phasing out of the noisiest aircraft.