LAX has seen Wi-Fi speeds grow more than 540 per cent since 2016
Wi-Fi speeds at LAX now exceed 70 Mbps, placing the airport 16th in a list of the top 51 airports for Wi-Fi speed within the U.S. and Canada.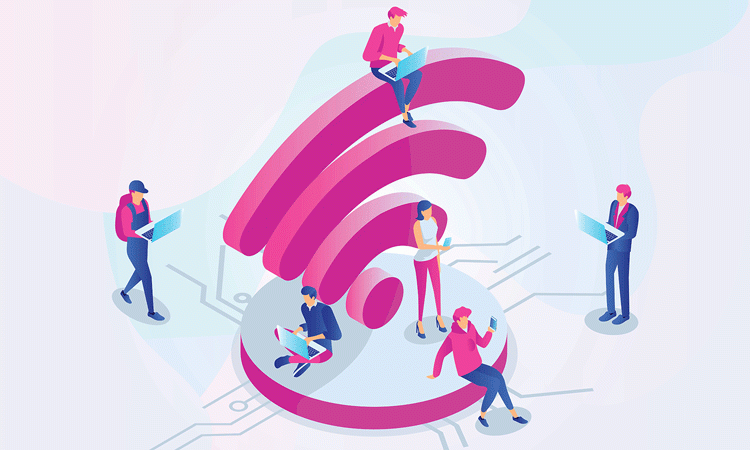 Wi-Fi speeds at Los Angeles International Airport (LAX) continue to grow, with a new independent analysis showing that average download speeds on the airport's fast and free network are among the best in the U.S. and Canada.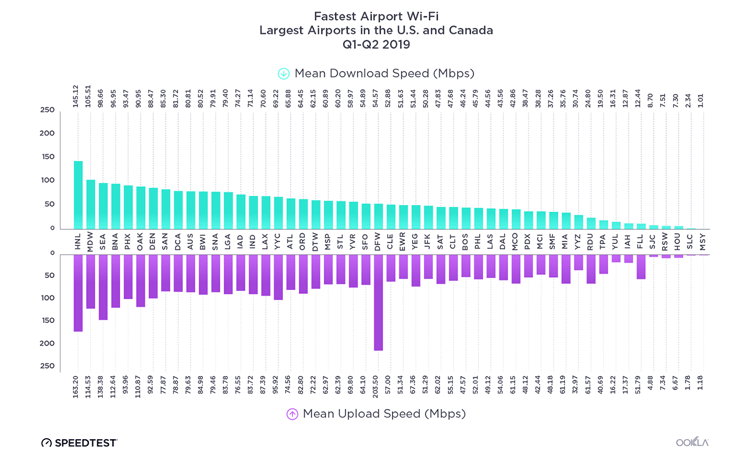 The analysis, conducted by the internet speed test company Ookla, shows that Wi-Fi speeds at LAX now top 70.6 Mbps – an increase of 541 per cent since 2016, when the average download speed on LAX Wi-Fi was about 11 Mbps. Average upload speeds on the LAX network now reach 87.39 Mbps, according to Ookla, which tested 51 of the largest airports in the U.S. and Canada during the first half of 2019.
Based on separate LAX testing, airport guests can often experience Wi-Fi speeds in excess of 100 Mbps thanks to recent improvement projects designed to enhance the passenger experience and accommodate increased traffic.
Barbara Yamamoto, Director of Guest Experience and Innovation, Los Angeles World Airports, said: "Free, fast and accessible Wi-Fi is one of the top priorities of the modern traveller, and at LAX we are focused on continuous improvement in our speed and our ranking for our service. Being able to easily access digital content means our guests can curate their own airport experience and access the many amenities we offer, including our digital marketplace."
Wi-Fi is available throughout the public space in all LAX terminals and is part of a continued investment in technology and improvements that are putting the airport experience in the hands of travellers. Wi-Fi demand at LAX has grown by nearly 40 per cent since 2018, with more than half of all passengers now relying on connectivity for their smartphones, laptops, tablets and other devices. LAX worked with wireless provider Boingo to upgrade Wi-Fi service with faster speeds and more coverage and capacity. LAX previously introduced Passpoint® Wi-Fi technology in its networks, which offers a seamless and secure handoff from congested cellular networks to a trusted Wi-Fi network. 
In July 2019, LAX was named the "Most Innovative Airport (large hub)" by the American Association of Airport Executives (AAAE) for the launch of the new Shop and Dine digital marketplace, developed in partnership with Unibail-Rodamco-Westfield. The digital marketplace allows guests to pre-order food from airport restaurants while at the gate or before they arrive at the airport. Guests can also browse an online catalog of products, digital menus and new offerings by visiting FlyLAX.com to place their orders and make purchases.