Christiane Link appointed Chair of East Midlands Airport's disability forum
In a bid to ensure all passengers are catered for at East Midlands Airport, Christiane Link has been appointed Chair of its disability forum to shape and scrutinise the services offered.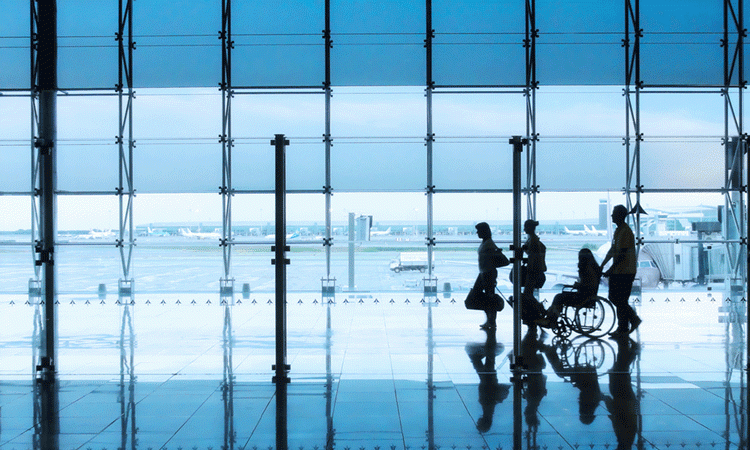 Christiane Link, journalist and award-winning businesswoman, has been appointed as Chair of East Midlands Airport's disability forum. The independent role is intended to shape and scrutinise services that the airport provides to passengers with reduced mobility.
Link covers current affairs for German media and is a frequent flyer who has visited all continents and nearly 100 airports worldwide. As a wheelchair user, she has been an active member of the disability community for over 20 years and is passionate about access to transport for all.
Her company delivers disability equality training throughout Europe as well as accessibility consulting to businesses of all sizes, including leading airlines, airports and transport providers. She is also a member of the Civil Aviation Authority's (CAA) 'access to air travel advisory group'.
In her East Midlands Airport (EMA) role, Link will chair the disability forum which meets quarterly to discuss and provide advice on performance, training, facilities and best practice.
In recent years, EMA has invested considerably in staff training and has upgraded the physical infrastructure to improve the experience of passengers with different impairments. EMA was rated 'Good' by the Civil Aviation Authority in its recent audit of services for disabled passengers and it hopes to improve and build on this in years to come.
Of her appointment, Link said: "I am very excited to have been given this opportunity to play an active role in supporting the airport to enhance the service for disabled passengers."
Andy Tyler-Smith, EMA's Customer Services and Security Director, said: "We are delighted to have appointed Christiane who is passionate about improving travel experiences for our disabled customers. She will bring to the role a much-valued personal experience and will be critical to helping us continue the improvement of our facilities and services so that everyone, regardless of the assistance they may need, will enjoy flying through East Midlands Airport."