Sustainability Series: Sustainable Bioenergy Research Consortium (SBRC)
Our 'Sustainability Series' continues with a look to the future for aviation fuel; we spoke to Jose Gerardo Gonzalez Barron, from the SBRC, who told us how fuel from halophytic plants is the way forward.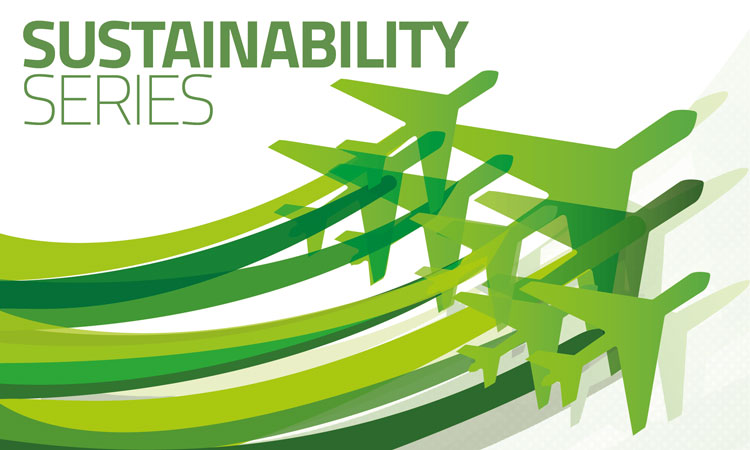 Can you give us a brief overview of what you do as the Sustainable Bioenergy Research Consortium?
The Sustainable Bioenergy Research Consortium (SBRC) was established in Abu Dhabi in 2011 as a not-for-profit research consortium to advance the aviation industry's commitment to sustainable business practices by developing technology with the promise of producing a clean, alternative fuel supply.
What projects are you currently focused on to make the fuel consumption in aviation more sustainable?
A key part of the consortium's research activity has been the development of a large-scale research programme on alternative fuels derived from halophytic (saltwater tolerant) plants, called the Seawater Energy and Agriculture System (SEAS). The SEAS platform is the SBRC's flagship project, conceived as an integrated and holistic approach to producing bio-materials and bio-energy leveraging marginal resources (i.e. non-arable land and seawater) and renewable energy sources (i.e. solar). The development of such frontier bio-processes relies on a long-term R&D programme based on the SBRC's Systematic Research Agenda, which fosters innovation via its host organisation – Khalifa University of Science and Technology – and aligns itself with the UAE's national goals for the development of a knowledge-based economy.
Can you tell us a bit about the project that you have embarked upon with Etihad?
The project is based upon an integrated system. The technology uses seawater to raise fish and shrimp while the wastewater irrigates plants rich in oils that can be harvested for aviation bio-fuel production. The plants thrive in arid, desert conditions, and don't require fresh water or arable land to grow. Lastly, mangroves indigenous to the UAE are used as an effective carbon sequestration element that helps to eliminate nutrients and waste from food production before the water is discharged back into the sea. The pilot project demonstrated that the integrated biomass production process is a viable and sustainable system with respect to essential food and fuel production, suitable land use, reduced carbon emissions and wastewater clean-up.
On the 15 January 2019, the first commercial flight using SAF derived from the oilseeds of the SEAS pilot plant took off to from AUH to AMS. This was a major milestone for the consortium as it was a proof of concept that the entire supply chain can be located in one country utilising marginal resources.
How can seawater energy help make fuel more sustainable?
The SEAS concept edge stems from the fact that it does not compete for arable land or freshwater resources. It opens up a whole new saline agriculture industry with the potential to be replicated in extensive arid areas creating numerous social, economic and environmental benefits.
What are the main aspects of sustainability that the aviation industry can adopt?
The aviation industry recognises the need to address the global challenge of climate change and in 2009 it adopted a set of targets to mitigate CO2 emissions from air transport:
An average improvement in fuel efficiency of 1.5 per cent per year from 2009 to 2020
A cap on net aviation CO2 emissions from 2020 (carbon-neutral growth)
A reduction in net aviation CO2 emissions of 50 per cent by 2050, relative to 2005 levels. 
In order to achieve this, the industry is pursuing a four-pillar strategy for addressing aviation's climate impacts and meeting the carbon targets:
New technology, including the deployment of Sustainable Alternative Fuels (SAF)
More efficient aircraft operations
Infrastructure improvements, including modernised air traffic management systems
A single Global Market-Based Measure (GMBM) to fill the remaining emissions gap. 
Biography
Alejandro Ríos is the Director of the Sustainable Bioenergy Research Consortium (SBRC) and Professor of Practice at Masdar Institute (MI), a part of Khalifa University of Science and Technology. The SBRC was established by MI, and its founding members The Boeing Company, Etihad Airways and UOP-Honeywell, together with members ADNOC Refining, Safran, GE and Bauer Resources, are spearheading research in the use of salt water and halophytes for the production of sustainable alternative aviation fuels.
Dr. Rios was the Director of ASA Fuel Services for 11 years, where he oversaw the operation and management of a network of over 60 fuel farms and their associated 2,000+ daily apron into-plane operations. He was the architect of the Plan de Vuelo (Flight Plan) initiative, and currently participates in the biojet fuel chapter of the Mexican Bioenergy Innovation Center (CEMIE) that is promoting the development of a sustainable aviation biofuel industry in Mexico. He was also a key enabler of the BIOjet Abu Dhabi effort that seeks to develop this industry in the UAE.
He holds a Bachelor's degree in Civil Engineering from the Universidad Iberoamericana in Mexico City, and Masters and Ph.D. degrees in Civil and Environmental Engineering, from Cornell University in Ithaca, NY, USA.