ICAO's global harmonisation during winter operations procedures
ICAO is working hard to develop globally implementable winter operations procedures. Technical Officer for Flight Operations, Miguel Marin, provides an overview.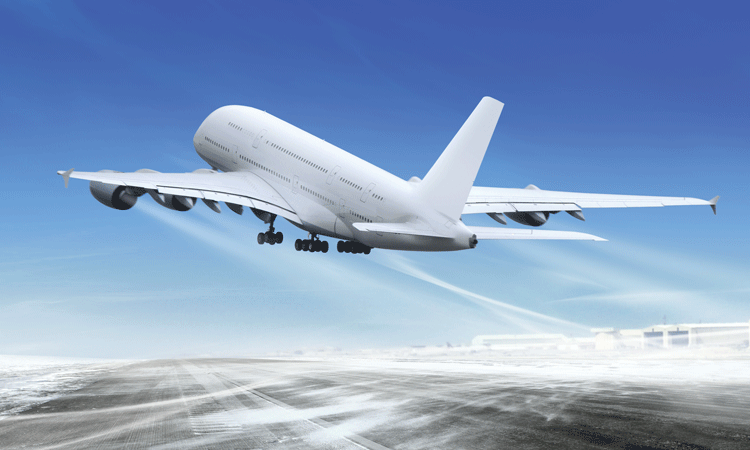 The Council of the International Civil Aviation Organization (ICAO) determined effective global de-icing/anti-icing Standards in 1998 which continue to keep aircraft and passengers safe today in the course of winter operations. Airline operators responsible for meeting these Standards developed effective but varying procedures to do so over the years but, as de-icing/anti-icing responsibilities are now increasingly being outsourced to specialised external service providers, stakeholders have recognised the need to harmonise these procedures to avoid unnecessary costs and complication and become more in-line with ICAO's role of ensuring a harmonised, safe and efficient international air transportation network.
With air traffic projected to double in volume in the next 15 years, current and emerging safety risks must be addressed proactively to ensure that capacity expansion is carefully managed and supported by strategically-determined regulatory and infrastructure developments.
This highlights the importance of ICAO's mission and role with respect to bringing together air transport stakeholders and determining globally-harmonised approaches which avoid adverse impacts on the efficiency of the global network. Winter operations provisions are no certainly exception in this regard.
Annex 6 to the Chicago Convention deals with the operation of aircraft and is divided into three parts: Part I addresses international commercial air transport – aeroplanes (the ICAO term for fixed wing airplanes); Part II addresses international general aviation – aeroplanes; and Part III addresses international operations – helicopters (commercial air transport and general aviation). In all three Parts of Annex 6 there is a Standard similar to the one quoted below from Part I:
4.3.5.6 A flight to be planned or expected to operate in suspected or known ground icing conditions shall not take off unless the aeroplane has been inspected for icing and, if necessary, has been given appropriate de-icing/anti-icing treatment. Accumulation of ice or other naturally occurring contaminants shall be removed so that the aeroplane is kept in an airworthy condition prior to take-off.
Additionally, for commercial air transport there is a requirement that airline operations manuals contain "instructions for the conduct and control of ground de-icing/anti-icing operations". Related provisions were adopted by the ICAO Council in March of 1998 and the Standards in questions are very much still valid today.
Where most de-icing/anti-icing activities were previously conducted by the airline operators themselves, in today's environment this is increasingly managed through specialised de-icing/anti-icing service providers. But because most operators had established specific criteria and procedures to meet their Annex 6 requirements, de-icing/anti-icing service providers serving multiple airlines have found themselves faced with a patchwork of very complex requirements.
The difficulty with different criteria has become even more apparent as centralised de-icing facilities (CDF) have started operating in multiple States. In some instances, over 80 different airline operators use a given centralised facility, each attempting to impose their own criteria for de-icing/anti-icing of aircraft.
Related safety issues are further aggravated when communications between the flight deck and ground crew are not clear. Most operators have developed their own scripts to be used for communications between the flight crew and ground crew for de-icing/anti-icing operations, meaning that service providers need to learn new scripts for each operator they serve. For the most part the scripts are similar, but subtle differences have created problems where there is no common understanding of some of the terms being used.
In November 2011, ICAO began collaborating with an SAE Aerospace G-12 initiated Council for Globalized Aircraft De-icing Standards. This Council had been formed earlier that year with the International Airline Transport Association (IATA). The scope and objectives of the SAE-ICAO-IATA Council, which operates similar to ICAO's Panel of experts, is to determine a holistic approach in the global harmonisation of procedures. The main focus of SAE-ICAO-IATA Council is on:
Aircraft ground de-icing methods
Training procedures for aircraft ground de-icing
Quality control procedures
Standardised communication between the ground de-icing crew and the flight crew.
Collaborating with other Standards making bodies in projects such as this one are in line with the directives received by ICAO at its 38th Assembly. The following SAE and ICAO documents will be amended so as not to duplicate or overlap any applicable Standards or procedures:
SAE Publications
ARP 4737 Aircraft De-icing/Anti-Icing Methods
ARP 5149 Training Program Guidelines for De-icing/Anti-Icing of Aircraft on Ground
ARP5646 Quality Program Guidelines for De-icing/Anti-Icing of Aircraft on the Ground
ICAO Publications
Manual of Aircraft Ground De-icing/Anti-icing Operations (Doc 9640), 2nd Edition
Chapter 12, phraseologies, of the Procedures for Air Navigation – Air Traffic Management (PANS-ATM, Doc 4444)
The expected benefits of harmonised de-icing procedures include a reduction in the diversity of de-icing procedures for ground crews without mayor modifications to flight crew procedures. Further reductions are also projected with respect to service provider/ airline operator costs, the number of training events required and the number of applicable industry Standards.
More commonality in audit Standards will further simplify related processes for flight crews regardless of where the de-icing/anti-icing service is provided, leading to better understanding and awareness worldwide of de-icing requirements and improved communications between all stakeholders. All of these changes support improved air transport safety and efficiency, in line with ICAO's core values and goals.
Specialists familiar with the documents listed in above may be surprised to see PANS-ATM in the list. This is due to the fact that, as the harmonisation needs were being analysed, a need was identified to have a set of standard phrases that could be used to construct different scripts depending on the location where the service is provided (i.e. de-icing/anti-icing at the gate or in CDFs). It was agreed that the most appropriate place to publish related aeronautical phraseology would be the PANS-ATM.
This development posed a challenge in as much as SAE and ICAO have very different procedures and target audiences when consulting on amending Standards or procedures for Air Navigation Services. SAE essentially ballots the content of a document among its members, while ICAO circulates amendment proposals to its Member States and appropriate international organisations in a State Letter for comments. It was in light of the demands for these consultative processes that the target date for completion of this work has been set for 2016.
ICAO fully appreciates that, in order to truly find a global harmonised solution to this issue, it is imperative that all stakeholders work in concert and that all related material be reviewed and considered. For this reason, relevant documents published by the Association of European Airlines, the Federal Aviation Administration of the United States and Transport Canada are being reviewed.
Besides safety enhancements, this initiative also contributes to efficiency. By streamlining these procedures, aerodromes will benefit through increased collaborative decision-making, reducing taxi times and the ability to establish more reliable take-off times. In turn, these enhancements will facilitate air traffic flow management and even contribute to aircraft securing more efficient flight paths.
In conclusion, ICAO's role in winter operations is that of a facilitator, bringing the stakeholders together. This role and the developments now emerging from this process fit well with the broader Strategic Objectives of the organisation because together they produce tangible operational improvements in terms of safety and efficiency. These collaborative efforts with States, operators, service providers and other standard-making bodies will no doubt translate into more efficient and effective globally-implementable de-icing/anti-icing Standards.

Miguel A. Marin joined ICAO in November 2009 and presently serves as its Technical Officer in the Flight Operations Section. In 2011, Miguel was appointed to Secretary of the Flight Operations Panel, where he has contributed to the development of standards and guidance materials dealing with various priorities. Miguel has a degree in Aviation Administration and prior to joining ICAO, he flew for Mexicana Airlines for over 24 years flying B-727s, DC-8s and the Airbus 320 family of aircraft. During his flying career he held various management roles within the airline in the Flight Operations and Flight Safety departments. Additionally, he was a volunteer for IFALPA, where he chaired the Air Traffic Service Committee.