Safety series: Safe operation of drones in European skies
In February 2018, the European Aviation Safety Agency (EASA) published the first formal proposal to regulate the safe operations of small civil drones in Europe. As part of International Airport Review's safety series. Dominique Fouda, Head of Communications and Quality at EASA, outlines the proposed new rules.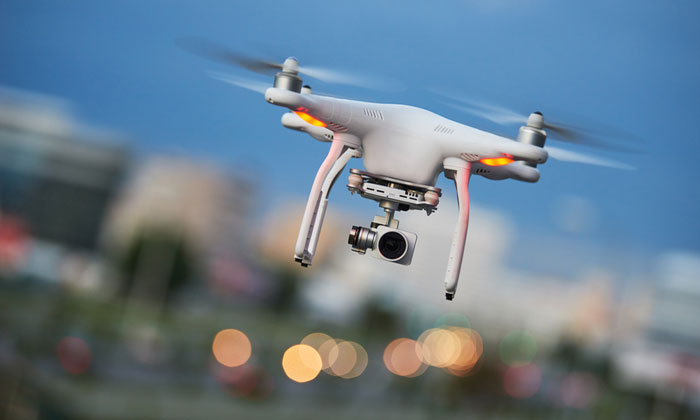 RISING SECTOR: European drone industry is expected to employ more than 100,000 people by 2040
EASA's proposal will serve as a basis for the European Commission to adopt concrete rules later in 2018. It is the result of a joint exercise between experts at the national and international level, having taken into account thousands of comments from private citizens, operators and industry. According to Patrick Ky, EASA's Executive Director, the objective of this regulation will be to enable the free circulation of drones and a level playing field within the European Union, whilst respecting the privacy and security of EU citizens. It is also important to enable the drone industry to remain agile; to innovate and continue to grow.
The EASA Opinion brings an innovative way of regulating with a strong focus on the particular risk of each operation: for example, flying the same drone over a crowded city centre embodies a completely different risk to flying it over the sea. The idea is to adapt the rules so that they can be applied to concrete situations, while keeping them as simple as possible.
What is EASA doing for drones?
Until now, EU Member States were competent to regulate the operations of all drones lighter than 150kg within their territory. But things are changing.
The future European aviation safety regulatory system (or so-called new EASA Basic Regulation), which is expected to be approved later this year, will extend the competence of the European Union to all drones, including the small ones. For this reason, to save time, EASA issued the proposal for a new regulation – to the European Commission.
The idea is to adapt the rules so that they can be applied to concrete situations, while keeping them as simple as possible.
EASA has been working on this proposal for the last two years, considering both the expertise of Member States as well as developments in the international arena. This includes work carried out by the International Civil Aviation organisation (ICAO), the Joint Authorities for the Rulemaking of Unmanned Systems (JARUS) and the Federal Aviation Administration (FAA) of the USA, but also takes account of the thousands of comments received from private citizens, industry and operators during the four-month public consultation period.
EASA's new proposal addresses all aspects – from safety and security, to privacy and environmental protection issues – while simultaneously harmonising operations regulations in Europe and creating a common EU market for drones.
Essentially, the new rules allow everyone to buy and operate a drone, whilst ensuring that the following criteria are always taken into account:
 Safety – keeping drones away from manned aircraft, protecting people and critical and sensitive infrastructure, and protecting airports from unauthorised drones
Security – keeping drones at an appropriate distance from nuclear reactors, military bases or oil pipelines
Privacy – ensuring a proper separation from residential areas (no one wants a drone peering into their bathroom window)
Environmental protection – reducing noise levels.
How will you operate a drone?
The EASA Opinion breaks new ground by combining product with aviation legislation. In particular, design requirements for small drones (up to 25kg) will be implemented by using the well-known CE marking (Conformité Européenne) for products brought on to the market in Europe.
Flying a small drone that weighs less than 25kg will be easy. Unless you are buying a very small drone (below 250g), you will need to register online, physically display the registration number on your drone, and upload the registration number into the drone. Once the drone is ready, you will need to complete online training and an assessment. Following the instruction provided in the consumer information you have to keep your drone in visual line of sight, below a height of 120m and away from restricted areas.
For larger drones, or for more risky operations such as flying close to airports, you will need to carry out an initial risk assessment. This will mostly apply to professional categories. The operator will then find in each drone package a digital consumer information pack adapted to each category with the 'dos and don'ts', listing what kind of operational limitations apply and which competencies the remote pilot needs to demonstrate to make the flight safe.
For further information visit: http://easa.europa.eu/drones
Biography
Dominique Fouda is Head of Communication and Quality for the European Aviation Safety Agency (EASA) and has been the organisations spokesperson since 2010. Throughout his career, Dominique has managed complex communications projects in multicultural, fast-paced and intellectually challenging environments in both the private and public sectors. He managed a team in charge of media relations and events at Airbus Helicopters and was responsible for the relationships with the European institutions while at Arianespace. At Business France he dealt with ministers, ambassadors and professional associations to promote the French technologies internationally.