Lighting as a service – a bright future for airports
A vast piece of infrastructure like an airport needs an equally vast network of light to keep passengers happy and safe. In this article Darren Riva of the lighting systems provider Zumtobel Group writes about the emerging trend of lighting as a service.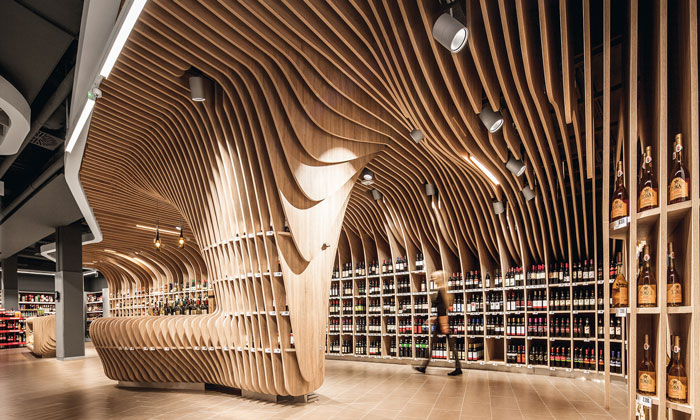 WARM AND INVITING: Tasteful lighting can make all the difference when it comes to concessions
Historically, many airports have regarded lighting as nothing more than a legacy burden, an annual cost drain considered too expensive and too disruptive to tackle. But a new mindset is emerging. Airport leaders are embracing the new idea of lighting as a service, whereby the future performance of the lighting solution is ensured by the supplier, and where no capital outlay is required.
From our discussions with airport executives and our experience in the field we know that lighting maintenance is a major bugbear for the sector. A lighting as a service model eliminates such frustrations because the model is not about simply selling luminaires but about guaranteeing future lighting performance. Such a service enables airports to benefit from LED technology – and from future developments – without the hassle of owning and operating the lighting solution themselves. The model is paid for by savings generated from day one of installation.
Operations directors and facilities professionals are attracted to the lighting as a service model because it allows them to procure an agreed set of outcomes, without themselves having to invest in the people, skills and considerable market/technical research to keep on top of emerging technological innovation – something that advances much more swiftly in the modern-day digital environment. Capital commitment and operating risk transfer to the supplier, allowing Operations and Facilities to concentrate on developing strategic skills which lie far more at the core of the value that each department can contribute to the business.
Today, airport design is increasingly focusing on the airport as a destination, instead of just a thoroughfare.
The future-proofing advantages of lighting as a service are critical. Without such a model in place, every new technological advancement would require significant capital expenditure. Lighting as a service provides buyers with the necessary consultative expertise to enable them to stay a step ahead.  Additionally, any airport decision-maker will surely welcome the prospect of dealing with just one supplier contact (safe in the knowledge that the system is being monitored and maintained in the background) rather than having to deal with multiple maintenance, management and sales personnel.
Doing nothing is expensive. Not only is electricity getting more expensive every year, maintenance costs are also increasing. Every day an obsolete lighting system is operating it causes unnecessary extra costs – through excessive electricity consumption, high failure rates and high maintenance charges.
The smart airport
Certainly, the cost-savings and energy efficiencies delivered by today's LED lighting systems are compelling. But undertaking to buy lighting as a service rather than a commodity moves the conversation way beyond simple savings.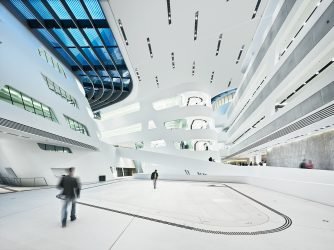 Today, airport design is increasingly focusing on the airport as a destination, instead of just a thoroughfare. Tighter security means that we are spending more time in airports, and the onus is on making airports more rewarding places to spend that time. Lighting is playing a key role – not only in generating the required ambience but in serving as the infrastructure for the connected smart airport.
Exciting developments are emerging whereby lighting systems are the vehicle through which internet connectivity is delivered, or security solutions are implemented or data is gathered – intelligent systems that can be seamlessly integrated as needs dictate.
For airports, such data can be invaluable. For example, the lighting infrastructure can be used to gather data on customer behaviour and preferences, identifying their journey through the space and gaining intelligence on footfall and linger times. Sensors can trigger different types of lighting for different areas or to reflect different outside weather conditions or the time of day.
Creating the ideal guest experience is high on the agenda. Strategic clues are being taken from the hospitality industry in order to create a travel experience that is as individual and tailored as possible. Of course, airport profitability is the key driver. Investment from retailers and food concessions is critical, and major brands will want to align with airports that are geared towards passenger comfort and that create an atmosphere conducive to browsing and spending. 
Time to switch
With legally binding energy efficiency targets becoming increasingly onerous for businesses, and recent studies showing a direct link between improved wellbeing and light quality, it is little wonder that the lighting issue is high on the general business agenda.
Changing any purchasing and business model will always require careful assessment, and moving to lighting as a service will be a step change for many. However, taking the decision now can lead to immediate savings and can result in a model that normally pays for itself from day one.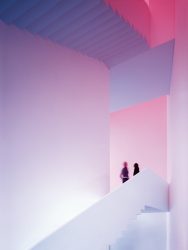 Everything associated with lighting – from design via installation and commissioning through to regular maintenance – will be handled by the provider, enabling airport leaders to focus staff on core tasks. Once installed, transparent remote monitoring helps to achieve the agreed aims regarding illuminance and energy efficiency and – with expert guidance – to quickly identify opportunities to adapt and enhance usage patterns. Adjusting lighting to individual specific needs and implementing new functions isn't a one-off task performed when installing the lighting, but rather continues throughout operations. In this way, possibilities for optimisation – in the areas of quality, efficiency and functionality – are constantly monitored.
It is the combination of smart financing and smart technology that is accelerating investment in the smart airport. Lighting as a service arrangements allow future cost savings to be harnessed to pay for today's digital technology upgrade. Such arrangements are gaining attention precisely because they enable investment without capital commitment, moving the business model from buying technology, to paying for access to that technology.
As technological advances continue apace, more and more businesses and professionals will recognise the advantages of the 'as a service' approach to lighting. Where airports are concerned, a tailored, optimised lighting system can have a significant impact – not only on immediate savings but also on business intelligence, customer satisfaction and continued profitability. As many trailblazers are already demonstrating, the time to switch is now.