Faster, easier, friendlier: Exciting times ahead for LJLA
In an interview with International Airport Review, Mark Povall, Strategy Director at Liverpool John Lennon Airport (LJLA) explains that exciting times await the riverside airport with more growth to build on recent success, and an ambitious expansion programme driving the airport's goals.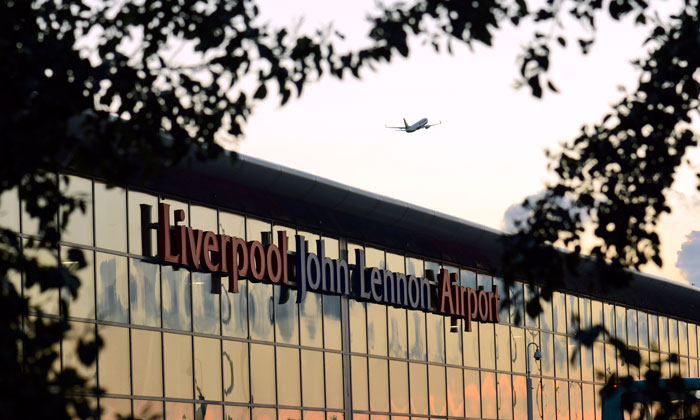 LJLA has launched a consultation phase for its far-reaching Master Plan, covering the period up to 2030, and then beyond to 2050, updating the previous LJLA Master Plan adopted in 2007. The new 2017 proposals include the following…
Expanding the terminal capacity to handle the forecast increase in passenger numbers from five million in 2017 to eight million in 2030, and 11 million in 2050, while at the same time maintaining the high levels of service so popular with passengers
Creating new business and general aviation facilities, including new hangars, a small terminal and a maintenance facility
Improving transport access to the airport, in partnership with the Liverpool City Region
Lengthening the existing runway to accommodate long-haul flights, which would provide significant commercial opportunities for air passenger and cargo operators
The potential to drive cargo growth, aided by the introduction of long-haul services
An opportunity to deliver a solar farm that will generate renewable energy to support airport operations. The Master Plan anticipates huge economic benefits from these developments, both for the airport and the wider Liverpool City Region economy.
Knowing their value
Specialist transport consultants York Aviation (York) estimated that the airport contributed £250 million Gross Value Added (GVA) each year, and supported 6,000 jobs across the Liverpool City Region in 2016.
The airport is a major employer in its own right, with 1,800 jobs currently supported on site, generating around £85 million direct GVA every year.
York said the anticipated increase in passenger throughput and associated expansion of the terminal buildings and other passenger-related aviation investment will inevitably increase these numbers further. They represent the potential to drive the airport's total annual GVA impact up to £625 million per annum, and enable it to support 12,280 jobs across the Liverpool City Region by 2030.
Mark says that exciting times lie ahead for the airport and the Liverpool City Region and indications from their latest Master Plan point to a strong period of growth at Liverpool John Lennon Airport. "This is probably one of the most exciting periods in the airport's history," he said. "We handled 5.5 million passengers before the economic crash, and are now getting back towards that level, with around five million passengers forecast for the current financial year, ending March 2018. That is an increase of over one million passengers in three years."
Mark continued: "We are more engaged with the business community, and stakeholders across the region, with a greater understanding that we are very much the region's airport."
In it for the long haul
The airport considers the development of the long-haul market to be a major element of the Master Plan, which would require the unanimous support of the region's six local authorities. Mark said: "Long-haul is a big market, still, and we would need to have everyone throughout the Liverpool City Region on board to cater for that."
The prospect of establishing regular daily routes between Liverpool and Heathrow, as part of the London airport's own proposals for a third runway, would offer an attractive hub operation to feed into the bigger international market.
However, Mark acknowledges that Liverpool still needs to address the long-haul market, which has proved so elusive in the past. "There is a big long-haul market that we should be servicing," said Mark.
Mark sees the potential in the regions of North America and the Middle East: "There are a lot of people travelling out of the Liverpool City Region, North Wales and Cheshire to these areas. It is all about increasing the competition and choice for regional airports."
However, for the time being at least, the short-haul market remains the focus for Liverpool.
easyJet, the biggest operator by passenger numbers at Liverpool, bases seven aircraft there and have just announced the addition of an eighth aircraft for next summer. In addition, market leader Ryanair operates five aircraft from the site, and Blue Air have just completed their first summer with a base at Liverpool.
Mark said there is no sign of any let up in the appetite for short-haul flights; be they holiday trips to the Med, or city breaks. "Charter package holidays in the Mediterranean are a big opportunity, particularly over the next three to five years," explained Mark. "There's a big market there that flies out of other airports, and live closer to Liverpool so should be flying out of here. However, the city break market is also a big market in terms of both outgoing and incoming numbers."
Capitalising on Europe
Mark knows routes such as Scandinavia, Germany, and Brussels are currently poorly served, but maintains: "They are on our radar."
Mark also insists that by plugging these gaps they can kill two birds with one stone; i.e. addressing the business sector, as well as leisure travellers going to and coming from Europe and supporting the strong visitor economy of Liverpool.
"Take Paris, for example," said Mark. "We currently operate five flights a week. That isn't double daily, which is what the business sector needs. We know that demand exists."
Customer service at its core
With increased passenger throughput the airport is also aware that it must retain the current high levels of customer satisfaction that it has worked so hard to achieve. Good customer service fosters the kind of passenger loyalty that is essential to keep the numbers steadily ticking up, and Liverpool is one of many airports that participates in the Airport Service Quality (ASQ) quarterly survey.
Figures show that in its peer group of 18 airports, during the first quarter of 2017 it was ranked the top when it came to waiting times at check-in, waiting times at security inspection and speed of baggage delivery; and third for overall customer satisfaction, compared with tenth place two years ago.
The existing terminal at LJLA is capable of handling around seven million passengers. Mark said: "The challenge, as we grow and get more aircraft and passengers, is to keep the high standards of service that we have now. We anticipate handling just under eight million customers by 2030, so we will have to invest in the passenger facilities, alongside adding new gates, piers and aircraft stands."
This acknowledgement by LJLA underpins their drive for customer satisfaction, which is constantly at the forefront of its business offer and illustrated on the reverse of Mark's business card, which bears the motto 'Faster. Easier. Friendlier'.
By making the passenger experience faster, easier, friendlier, the airport believes it will win the hearts and minds of its customer base.
"Passenger experience is the key for us," states Mark. "We need to provide the services passengers demand and we need to provide choice and value for passengers across the wider region and not just in Liverpool."
This means working closely with all business partners and suppliers.
A recent £3 million upgrade by the airport saw the addition of high street brands Accessorize and Dixons to the retailing rota, which is part of a shift to encourage a wider choice of stores to the mix. Mark said: "Passengers want a range of shops to visit whilst there waiting to depart, and they also want a choice of bars and restaurants. As we grow we can attract more of these brands. It adds to the overall ambience."
A further £2 million of improvement work in the retail area is due to take place over the coming winter.
While capital projects and investment will create the right conditions for expansion, Mark reiterated the importance of engagement with the airport's passengers that will probably prove the biggest enabler. He insisted: "Our 2030 vision is to be the airport the region loves. We will carry on building loyalty and support within the region from our passengers and our stakeholders, but it also links in to some of the work we are doing through engaging with the local community, such as providing jobs and training, and working with local charities."
Community cooperation
The airport has upped its game over the past two years by integrating with its surrounding community, which in turn is helping to improve life for its neighbours, and future generations. This includes a range of programmes, such as apprenticeships as well as work placements. Liverpool is the only airport to offer training opportunities to young school leavers on its fire fighter team. It does this by working closely with a local housing association which, it says, has a valuable understanding of the area and its community.
There are also plans to establish a dedicated aviation training facility with the intention of offering opportunities for roles such as security staff, cabin crew, air traffic controllers, or ground handling staff.
Liverpool has also developed charitable links with Alder Hey, one of the biggest children's hospitals in Europe, with a £100,000 fund-raising target this year to support services at the hospital.
There is even a Friends of Liverpool Airport group, run entirely by volunteers, who work with management to spread the word and run the airport's tour programme. This entails engaging with local schools, colleges and business groups through regular visits to increase awareness of what Liverpool John Lennon Airport does, and the career opportunities it offers.
Mark commented: "We get people from as far away as North East and South East England on the tours that take them airside, which is quite rare in aviation, so they really get a view of how the airport functions."
It's just another aspect of encouraging customers to feel the love for Liverpool John Lennon Airport.
Biography
MARK POVALL studied air transport engineering at City, University of London between 1991 and 1994, and then air transport management at Cranfield University for one year. He was appointed Group Commercial Manager at Liverpool John Lennon Airport (LJLA) in 1999 before becoming Airline Business Development Manager with The Brussels Airport Company in 2006. In 2008 Mark joined Abu Dhabi Airports Company as Route Development Manager, and then worked as Head of Airline Marketing, before re-joining LJLA in 2013 as Director of the Air Service Development.