Top 10 Transfers Using Public Transport
Using distance, duration, price and transport mode, a new report from GoEuro has chosen its top 10 most convenient public transport transfers between European airports and their respective city centres…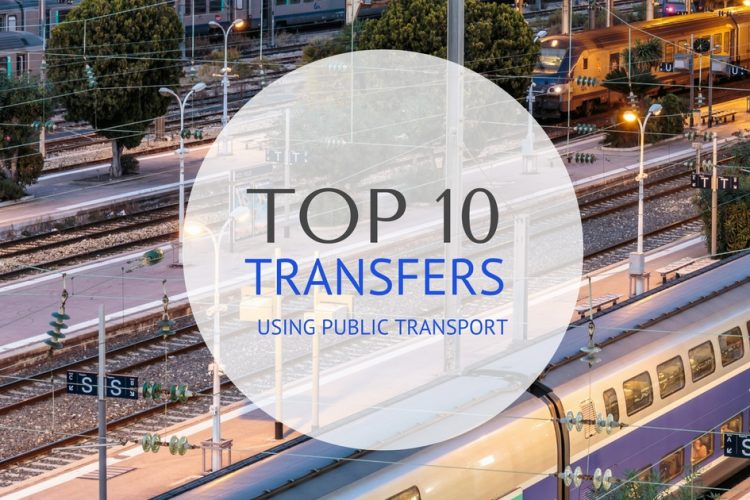 The report considered various forms of public transport, with the train proving by far to be the most popular, featuring in 8 of the top 10.
1. Nice (by train)
It takes travellers just five minutes to get from Nice Côte d'Azur (NCE) to the city centre – a journey of four miles. And at just £1.59 (per ticket) it's no wonder this transfer scored 100% on the GoEuro report.
2. Lanzarote (by bus) 
Coming in a still impressive second place, the Lanzarote IntercityBus also travels a distance of four miles, however can't match the speed of GoEuro's top scorer, this time completing the journey in 10 minutes. The reasonable ticket cost of £1.24 per passenger certainly helps earn its high score.
3. Birmingham (by train)
The only UK airport to feature in the top 10, Birmingham has one of the higher priced fares at £2.90 per ticket, but it's easy to justify GoEuro's high score of 65.54% with that speedy nine minute train journey to the city centre (of six miles).
4. Málaga (by train)
Equalling our top scorer Nice's ticket price of £1.59, and also its journey distance of four miles from airport to the city centre, Málaga-Costa del Sol (AGP) sadly can't match it for travel time – instead taking 12 minutes to complete the journey. With a score of 64.81% however, fourth place certainly isn't a position to be lamented.
5. Frankfurt (by train)
The first of four German cities within GoEuro's top 10, travellers can transfer the seven mile journey from Frankfurt (FRA) in just 10 minutes. A ticket price of £4.24, however, is the highest fare charge for passengers seen within the top 10.
6. Nürnberg (by train)
The train once again provides the best transfer option for passengers at these German airports, this time taking 12 minutes to make the six mile trip between Nürnberg (NUE) and the city centre.
7. Cologne Bonn (by train)
It is easy to agree with Cologne Bonn's score of 62.09%, with the lowest fare of the German top 10 cities at a cost of £2.12 per ticket. That fare speeds travellers between Cologne Bonn (CGN) and the city over a distance of nine miles – a journey totalling 13 minutes.
8. Prague (by bus)
Prague delivers travellers with the lowest transfer fare seen in the top 10 – just 79 pence for the nine mile journey! Surely a justly deserved eighth place with a travel time of 15 minutes from Prague (PRG) airport.
9. Leipzig-Halle (by train)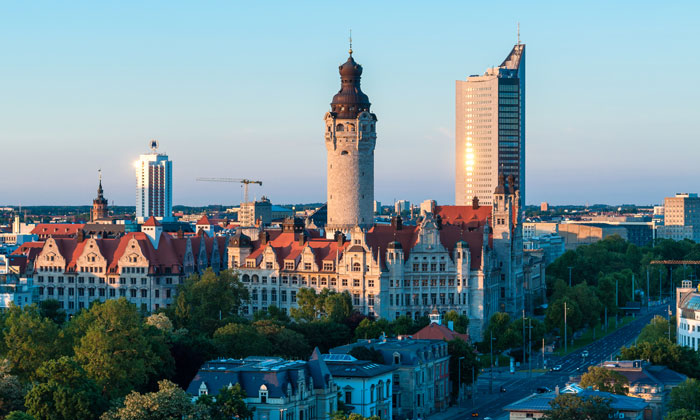 Some of the highest numbers all round – passengers travelling by train can expect to get from Leipzig-Halle (LEJ) to the city centre in 13 minutes – paying £3.97 a ticket for the 12 mile journey.
10. Amsterdam (by train)
The slowest of our transfer times seen within the top 10 perhaps goes some way to explain this ranking, taking 14 minutes for passengers to travel the 12 minute connection between Amsterdam Schiphol (AMS) and the city centre. GoEuro's score of 65% certifies the strength of these statistics, however, to have made it into this top 10 position.
The full interactive table can be found at https://www.goeuro.co.uk/flights/airports#ranking
References