Opportunities to maximise non-aeronautical income
Non-aeronautical income of airports has traditionally come from the lease or operation of duty-free and specialty retail outlets, restaurants and other airport services such as currency exchange or luggage wrapping. Dr. Patrick Bohl, Chair of the ACI Europe Commercial Forum and Head of Retail and Advertising at Budapest Airport, explains that this source of revenue has become as important as the airport charges collected through airline tickets, as airlines remain ever eager to push for lower airport charges.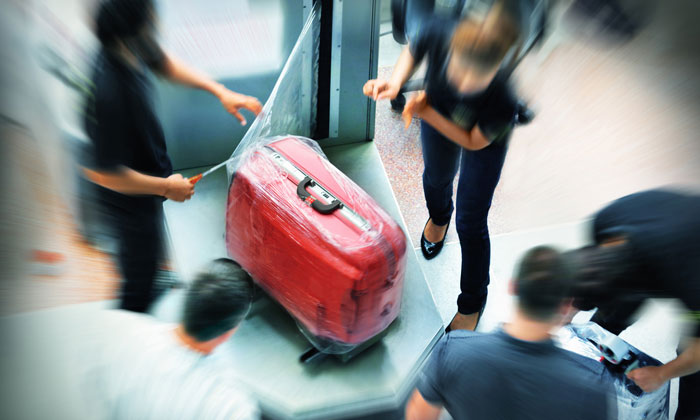 Travel retail sales dropped by 5% per head compared to last year1 despite a strong growth in passenger numbers. Although major travel retailers appear to have a good understanding of which specific customer groups are spending less, and are intensifying their efforts to get back on a growth path, airport operators have also started to look for new revenue streams to complement their incomes from duty-free concessions.
Whenever ACI Europe's Commercial Forum meets, the session on sharing new revenue generating ideas and best-practice is always highly anticipated. The members-only group is attended by airport managers and business partners in the travel retail industry, and serves the association's objective to develop and share industry know-how.
Many duty-free stores are located immediately after a security zone, and passengers are more likely to shop when they feel relaxed, respected and in control of their journey
Recent topics have ranged from small ideas that put a smile on passengers' faces to big ideas involving real estate developments. By way of example; conference and meeting facilities, airport hotels and VIP services for their most time-pressured customers have become the standard for major transportation hubs. It now also appears that medium-sized airports such as Bristol or Budapest will soon open hotels. The co-location of logistics facilities and airports in clusters adds value to airport land and increases the competitive advantage of hubs within their regions. The Real Estate Task Force collects and presents industry case studies to the group on regular occasions. Additional in-terminal services such as massage and wellness areas, playgrounds and yoga rooms not only add to passenger well-being but create revenues when sponsored by commercial partners. Less glamorous but very profitable concessions include currency exchange, airport parking and luggage wrapping. A relatively small number of international operators have been able to establish themselves and master the art of maximising income in each of these highly profitable sectors. Placing exchange booths directly within the passenger flow at both arrivals and departures, with associates trained in upselling and multilingual customer care, will deliver square metre rents often exceeding that of duty-free. If VAT cash refunds are paid out at the same desk, most customers will want the money in their home currency, causing a currency exchange transaction. ATM machines that offer customers the possibility of dynamic currency conversion before the money is withdrawn from their accounts generate significant margins for operators. Airports are well advised to fully understand the economics of such systems before granting ATM operating licenses. Another area in which commercial expertise makes all the difference is that of airport parking. Leaning on algorithms originally developed by airline revenue management systems, modern dynamic pricing and capacity allocation systems are frequently applied in order to maximise income per square metre of parking.
Several attendees of the most recent workshop noted that airport operators and authorities tend to design security processes and areas without considering the commercial impacts. While regulations and technology focus on improving security, ACI took note that the commercial impact of how passengers are being screened should not be overlooked. A joint workshop attended by members of the Commercial Forum and the ACI Aviation Security Committee recently took place to work on this topic in greater detail. The main question addressed was how to 'get passengers in the mood' to shop while meeting all security requirements in the passenger screening areas? Queues are bad for business, and there is plenty of evidence showing that every additional minute spent in the airside shopping areas of an airport increases the average spend per passenger. Sufficient capacity in passenger screening areas is therefore an important driver of retail revenues today.
Many duty-free stores are located immediately after a security zone, and passengers are more likely to shop when they feel relaxed, respected and in control of their journey. Security screening processes and practices should be developed that reinforce these feelings. Passengers don't mind being searched, having their bags opened, or waiting for service provided they feel sufficiently informed. In fact, according to data collected at Budapest Airport, customers who feel safe and secure generally give higher scores for airport service quality and are more likely to visit stores. Airports' security screening teams should receive customer service attitude training, wear friendly, modern uniforms and focus on exceeding throughput targets. At many airports, hologram features greet passengers at the entrance, reminding them of the need to remove belts and shoes. At others, cartoon films explain the use of x-ray machines to passengers and sometimes the air is filled with a subtle, calming ambient scent.
Are there opportunities to increase non-aeronautical revenues in security screening?
Airports following the dual-till principles may argue that the security fees collected from passengers should cover the opex and capex of the related infrastructure and there should be no other income at the same till. However, since it is the same passenger passing through security who could start spending their travel money in the airside retail areas, there is no doubt that their emotional state and the time left until boarding directly impacts commercial revenues. Furthermore, professional airport advertising companies have discovered the value of large displays in security areas. Passengers are highly alert and easily captured by attractive media, especially in well made areas with displays on digital screens while they wait.
1. According to the European Travel Retail Confederation
DR. PATRICK BOHL is the Chair of the ACI Europe Commercial Forum and Head of Retail and Advertising at Budapest Airport. He joined the company in 2008 initially looking after airline and route development as well as market research. He has extensive experience in airline management, including customer service and airport operations, and previously held managerial roles at British Airways and Malév Hungarian Airlines. Bohl is also a Board Member of the Central Eastern European Travel Retail Association (CEETRA) and Assistant Professor of Marketing at Corvinus University of Budapest.