A look behind GVK's Mumbai International Airport's carbon neutral status
Mumbai Airport, recently accredited by Airports Council International as officially a carbon neutral airport is leading the way in sustainable development – certainly in India.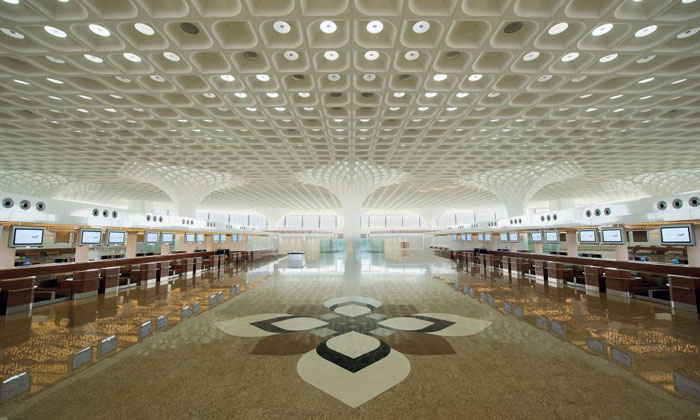 Following the official ACI accreditation of Mumbai International as a carbon neutral airport, International Airport Review decided to ask the airport itself why this might have been the case.
Introduction
In today's dynamic global business environment, sustainability is a pre-requisite for organisations to achieve business growth and success, across sectors and industries. Alongside concrete benefits, sustainability helps businesses generate a wealth of values for the people, society, environment and all of its stakeholders. Apart from aspiring to maximise economic and social benefits, offsetting adverse environmental impacts, a by-product of every developing economy, is the prime focus for most business entities.
Since inception, sustainability has been kept at the helm of all projects and initiatives that are implemented at GVK's Mumbai International Airport. As one of the fundamental infrastructure projects of the city and the country, the airport ensures that its core philosophy of sustainability is implemented through leveraging the latest energy-efficient technologies for the optimisation of its energy and other requirements.
GVK MIAL also releases a sustainability report, the first and only airport to do so since 2012.
As a part of the company's consistent effort towards good corporate citizenship, GVK MIAL also releases a sustainability report, the first and only airport to do so since 2012. Through this report, the corporate aims to provide its stakeholders a glimpse of the progress the company has accomplished in realising its economic, environmental and social objectives. The report highlights MIAL's attempt to communicate the business impact as well as the risks and opportunities involved on critical sustainability issues such as corporate governance, climate change, safety & security, environment & health etc.
Some example of sustainable initiatives implemented by GVK Group at Mumbai International Airport (MIAL) are as follows:
Green Building Certification
GVK MIAL developed a comprehensive strategy to meet the growing demand while mitigating the overall negative impacts on the environment. This was achieved by incorporating the same since the inception in the design & construction of New Integrated Terminal 2 at Chhatrapati Shivaji International Airport & as a result, T2 has been awarded LEED 'Gold' Certification in 2014 from Indian Green Building Council (IGBC) for its environmentally sustainable profile.
Further to enhance the performance during operation of New Integrated Terminal 2, many new initiatives were taken to reduce the energy consumption, GHG emissions and natural resources usage and minimising the environmental footprint. These efforts were recognised by Indian Green Building Council (IGBC) and the Terminal 2 was felicitated with IGBC 'Platinum' Certification in 2016 becoming the first Indian airport to hold this rating within the Existing Building (O&M) Rating System for its environmentally sustainable profile.
Carbon management
Being an environment sensitive corporate, GVK MIAL has identified the non-discounted requirement to make efforts in reducing emissions with an objective of environment protection. To combat the challenge of climate change, the organization has taken a goal to reduce 25% of carbon emissions per passenger from the direct fuel consumption and indirect energy purchase for operations by the year 2020 against base year 2014. This goal is further segregated into smaller objectives that complement daily operation without compromising on the basic objective of customer satisfaction.
Airport Carbon Accreditation: – MIAL enrolled voluntarily to the Airport Carbon Accreditation (ACA) program of Airport Council International (ACI). The program accredits the airport in different Level (I, 2, 3 & 3+), provided they meet the eligibility criteria for each level.
Level 1 : Mapping 
Level 2 : Reduction
Level 3 : Optimisation
Level 3+: Neutrality
In 2011 MIAL became the first Indian airport accredited to Level 1 (Mapping) stage of the program. In the year 2013, MIAL successfully upgraded its accreditation to Level 2 (Reduction) and in the year 2015 MIAL yet again successfully upgraded to Level 3 (Optimisation) and maintaining the same level in Year 2016. Going ahead, MIAL plans to further streamline its operations and coordinate with stakeholders to make CSIA a carbon neutral airport and upgrade to the accreditation Level 3+ Neutrality.
Carbon Accounting & Management System: – In year 2011, MIAL become the first airport in India to account and verify its Greenhouse gas inventory in compliance with the international standard ISO 14064-1:2006. MIAL has implemented Carbon Accounting and Management System (CAMS) to measure, report and reduce its Greenhouse gas emissions. ISO 14064-1:2006 accreditation is given to the organisation that measures and reports its Greenhouse emissions according to the guidelines and specifications of standard.
Other energy reduction initiatives by MIAL  
The terminal at MIAL has been designed to maximise use of natural light. The central lobbies are provided with open glass heat reflector ceilings and walls to utilise maximum sunlight while inhibiting maximum heat. This helps in curtailing air conditioning load during day light. The Company also has installed Sun pipe lighting in many office areas where the roof is open to sky
The airport has replaced its less efficient assets with high efficient ones to save on electricity consumption. MIAL has replaced /retrofitted approximately 9000 LED bulbs & able to reduce 700kw load on the grid and is resulted in achieving total energy savings of 2.16 million units.
The airport's apron is the first of its kind in Asia to be completely lit with the LED high mast lighting
GREENCO Gold Certification
GVK Mumbai International Airport Pvt. Ltd. (MIAL) was awarded the prestigious 'Gold' certification at the 'GreenCo Summit' 2016.
The company was awarded the certification for attaining an industry benchmark for exemplary work in the areas of environmental management (water conservation, waste management, and greenhouse gases emission), energy management (efficiency and renewable energy), Recycling (material conservation), and other green initiatives undertaken by the company.
GVK MIAL not only holds sustainability significant to the management of economic, environmental and social risks, but also associates it as the focal point of its business strategy.
The 'Greenco Rating'  is a system initiated by the Confederation of Indian Industry (CII) that assesses and analyses the environmental impact of the company's activities or operations towards ecologically sustainable business growth.
Solar power
Despite being a space constrained airport, the Mumbai International Airport tries to utilise every inch of space it has.
By strategically placing solar panels on the top of old terminal building and other structures, MIAL has been able to create infrastructure for generation of 2.56 MW solar energy. This will help in reducing about 1,330 tonnes of carbon emission annually.
The airport has plans to enhance its solar energy capacity to 5 MW in coming two-three years.
Organic waste recycling
In line with the airport's green initiatives, MIAL installed an organic waste converter to convert the food waste generated from the airport operations into organic manure, which is then used to nourish thousands of plants within the airport.
The converter boasts of a 1MT/day capacity (single shift operation), with a shredder installation for the garden and other organic food wastes.
Water recycling
MIAL is equipped with sewage treatment plants with collective capacity of 15 MLD.  The sewage generated from terminal buildings and landslide activities are being treated at state-of-art STPs of Terminal 1, 2 and cargo. 
The wastewater recycled is used for horticulture activities, flushing toilets and cooling medium in the air-conditioning systems of major airport buildings. 
Monitoring and managing noise to reduce impact
GVK CSIA applies a balanced approach for identifying and analysing aircraft noise levels in order to reduce its impact on the surrounding community.
In order to accurately assess the noise impact of aircraft operation and demonstrate compliance with the latest national and international aviation legislation, the airport installed a comprehensive noise monitoring system called 'Noise Desk". Three noise monitoring terminals are installed in and outside of airport premises.  This web-based monitoring system monitors, examines and helps to take actions to mitigate the sound levels by efficiently implement noise abatement procedures and programs at the airport.
Green Seal Initiative
The most recent addition to the list of green initiatives is the inclusion of Green Seal Certified Products in its major routine operations.
In use at the airport since February 2017, these sustainable products and solutions will help in saving up to 1 lakh litres of water per day. As of now, around 200 rest rooms and approximately 4 lakh sq m surface area are being treated with the said products. These chemicals will not only help in effective cleaning, but also in minimising unwanted health and environmental impacts to all stakeholders.
The first Indian airport to implement this initiative, MIAL, has redefined the cleaning and disinfection processes at the airport
Flower & plant show
MIAL has been successfully organising the flower shows since 2014 in association with Mumbai Rose Society to foster the spirit of gardening and greenery in urban living landscape and to encourage green culture amongst the society.
Conclusion
GVK MIAL not only holds sustainability significant to the management of economic, environmental and social risks, but also associates it as the focal point of its business strategy. The vision, mission and core values clearly reflect company's commitment towards its diverse stakeholders.
With a holistic approach towards every aspect of sustainability, GVK MIAL aims to create an efficient, safe and healthy environment for all its stakeholders. Such initiatives not only contribute significantly towards achieving high energy productivity and saving costs but also help in creating industry benchmarks.