Advancing technologies in winter weather forecasting
General Manager of the Northern Europe Aviation Meteorology Consortium (NAMCON), Jaakko Nuottokari, discusses the challenges and obstacles involved in the efficient running of an airport in adverse weather and examines the new technologies in place to help with advanced forecasting.
Drawing from the climatology of Northern Europe and the specific challenges it poses on aviation, the Northern European National Meteorological Services (NMS) has developed specific expertise on observing and forecasting winter weather.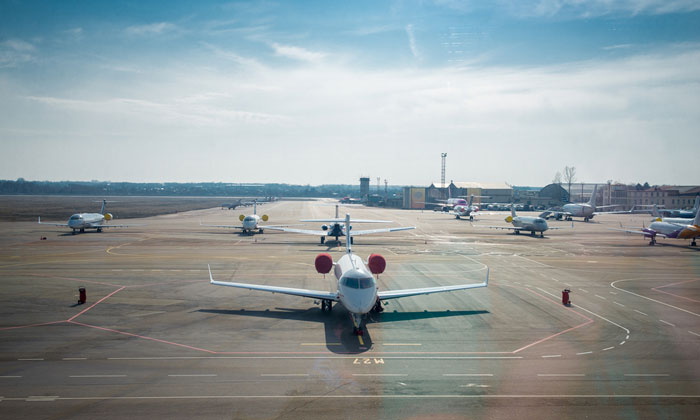 We experience winter conditions for more than six months in a year and the daily lives of citizens depends on the roads being cleared of snow and ice, trains running on time, ships running on schedule and aviation functioning even in adverse winter weather. The Northern Europe Aviation Meteorology Consortium (NAMCON) – a cooperation between the National Meteorological Services of Denmark, Estonia, Finland, Iceland, Latvia, Norway and Sweden – emerged from an increasing pressure on the NMSs as designated MET service providers to air navigation to at the same time increase efficiency, harmonise production, innovate and develop new services for emerging user applications.
The task is for one small – to medium-sized NMS a great challenge, and a grouping of seven NMSs can pool together the resources and expertise to meet these challenges much better. The long history of cooperation in Numerical Weather Prediction (NWP), weather radar and training combined with the strong organisational will to create the NAMCON consortium has been and remains the backbone of the cooperation.
The main goal of the consortium is to reduce the cost of designated aviation weather services in line with the Single European Sky Reference Period 2 targets and beyond. The main tool to achieve this is to join the production of services and products and reduce overlap. Examples of such initiatives are the cross-border TAF production over Southern Sweden by the Danish Meteorological Institute and the joint production of the Nordic Significant Weather Chart (NSWC) by the Swedish Meteorological and Hydrological Institute (SMHI) and Finnish Meteorological Institute (FMI).
Information management and production methods are also streamlined into a joint MET briefing portal. NAMCON aims to set the stage for regional service delivery of aviation weather services in Northern Europe by harmonising production and creating joint initiatives. Through incremental and systematic development and cooperation, the challenges of future service delivery can be met while ensuring the continuity of most operations.
Freezing precipitation
The transition from liquid to solid precipitation and back can happen quickly and involves many precipitation states, from ice particles within the cloud to snow or a mixture of snow and water or plain water. Regular rain can fall in conditions where the surface temperature is below freezing and thus forms glaze over surfaces, resulting in either freezing rain or freezing drizzle. In order to assist airports and airlines in their operations in these conditions, the different precipitation types must be identified and their processes transformed into forecast algorithms.
Such algorithms are being developed in an operational setting by a group of specialised forecasters. An example of an operational product to forecast precipitation type is given in Figure 1. Precipitation type is estimated using the model parameters at model surface levels (typically around 65 vertical levels) to identify the patterns typically leading to the formation of such phenomena. This requires solid forecasting experience and deep theoretical background from the meteorologists. The precipitation type forecast tools allow the user to have an advanced warning about the onset and cessation of events such as heavy snowfall or freezing rain, potentially causing major impacts to airport operations especially.
The precipitation type forecasts are available depending on the initial model up to 15 days in advance. However, the best accuracy is achieved with limited area models with forecast times less than five days. As part of the TOPLINK project, the FMI developed also a multi-model probabilistic precipitation type product based on the locally run HIRLAM, European ECMWF and U.S. GFS models. This tool is a pre-planning tool to identify winter weather risk well in advance at European major airports and will undergo operational trials during 2016 and ready for deployment in 2017-18 as part of SESAR solutions.
Poor visibility and low cloud base
NWP models produce many different post-processed visibility and cloud base products. Many of these have been performing poorly, and thus operational aviation weather forecasters have developed new post-processing methods to improve forecast accuracy. The developed methods are tested, monitored and verified against observations with special attention on the correct geographical and temporal representation of the phenomena. The developed algorithms make use of the vertical levels closest to the ground and thus are not only based on surface condition forecasts.
The rest of this article is restricted to logged-in members. Login or subscribe free to read it.