How to successfully scale up hydrogen propulsion to unlock zero CO2 emissions
Partnership in the South West can accelerate the development of large commercial aircraft powered by hydrogen, which could be in our skies earlier than thought – according to Max Brown, Vice-President of Technology at GKN Aerospace.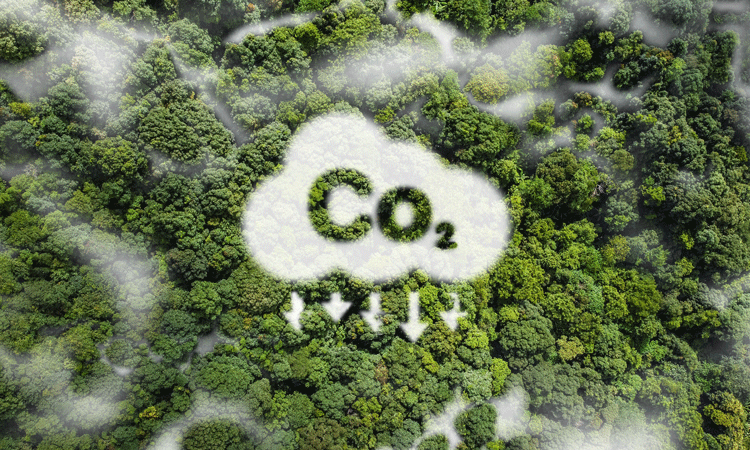 The demand for zero emission solutions to air travel has placed aviation on the cusp of its biggest transformation in decades. Hydrogen is expected to be at the heart of this new era, with both hydrogen combustion and hydrogen electric propulsion technologies critical to unlocking zero CO2 emissions. However, a significant challenge for both types of hydrogen propulsion is scalability – engineering systems with the performance, weight and hydrogen storage capacity to power larger, longer-range aircraft.
Scaling hydrogen propulsion systems
GKN Aerospace and partners are tackling scalability head-on. We have an unwavering commitment in addressing the big emissions problem and that means developing systems that will scale and be cost-effective for operators at regional aircraft size and above.
GKN Aerospace leads the ATI supported hydrogen electric propulsion programme 'H2GEAR'. While this began by targeting a 19-passenger hydrogen aircraft solution, the ambition has now grown.
We found that efficiency of the electrical power distribution and electric motor were extremely important, and that more conventional fuel cell‑based propulsion systems would not be attractive for regional size aircraft and above. However, by using the on-board liquid hydrogen to cool our electrical system and motors, we gain substantial efficiency improvements, enabling us to reduce the on-board power generation, motor size and mass, as well as the mass of our distribution cables.
The H2GEAR team now has confidence that hydrogen electric systems could scale to aircraft with 96 passengers and are presently studying the technology enablers for larger aircraft. Focusing on these commercially viable aircraft sizes is the key to achieving aviation's goal of net zero emissions by 2050.
H2GEAR is on track to deliver a ground-based demonstration of a scalable hydrogen electric propulsion system by the end of 2025, with the aim of entry into service on regional platforms in the early 2030s. The headquarters of this industry‑leading work is GKN Aerospace's £32M Global Technology Centre in Bristol, in the heart of the UK's south west.
Hydrogen South West and GKN's partnerships
However, while H2GEAR is truly ground-breaking, no single company or project will be enough to achieve the UK's net zero goals. This is why GKN Aerospace has joined forces with other major companies in the South West to form Hydrogen South West – a cross-sector partnership which aims to act as a catalyst to create a hydrogen infrastructure ecosystem in the South West. Collaboration such as this is essential for the UK to succeed, and for aerospace to secure hydrogen supply at airports.
The South West is home to the world's leading aerospace cluster outside of the United States and provides 100,000 jobs and around £7 billion to the UK economy. Becoming an early adopter of hydrogen aircraft will encapsulate Hydrogen South West's ambition and go a long way to mark the South West, and the UK, as a world leader in hydrogen development.
Liquid hydrogen demonstration
GKN Aerospace has successfully achieved a major milestone delivering a ground-based demonstration of a liquid hydrogen fuel cell power delivery system. The demonstrator was designed and tested in collaboration with South West based Filton Systems Engineering under the Innovate UK-funded Safe Flight project. The goal of the project was to investigate the feasibility of using a liquid hydrogen fuel source to increase the endurance of a search and rescue uncrewed aerial system (UAS) concept.
The project enabled GKN Aerospace to understand and address many of the safety concerns raised by the introduction of such a novel fuel. Integrated fuel tank design and distribution solutions were developed, including vaporisation and conditioning of the liquid hydrogen. The performance of the fuel system was verified by coupling it with a proton exchange membrane (PEM) fuel cell stack, representative of the type that could be installed on a future zero emission aircraft. The project demonstrated successful storage and management of liquid hydrogen, supplying the fuel cell power system with hydrogen at the required temperature and pressure over a range of electrical loads typical of a UAS search and rescue mission.
GKN Aerospace's future
GKN Aerospace is very much at the forefront of addressing the challenges of this developing technology, which provides a viable route to zero emission flight. Partnerships have been critical to our success so far and will be to commercialise the technology. 

Max Brown has been working for GKN for over 25 years, joining the Aerospace division straight from the graduate programme. He has held senior positions in both the engineering operations and technology development functions within the GKN Aerospace Civil Airframe business. In 2020, Max transitioned to the global CTO Office, as VP Technology, delivering innovation to the GKN Aerospace global portfolio, with a particular focus on sustainability and alternative fuel‑based initiatives.