Putting Lodz, Poland on the travel map
At Routes Europe 2023, International Airport Review's Editorial Assistant, Chunekshi Wimalasuriya was fortunate enough to catch up with its host, Anna Midera, the CEO of Lodz Airport. During the discussion, Anna talked about the airports' post-pandemic and business recovery and why Lodz is a travel destination.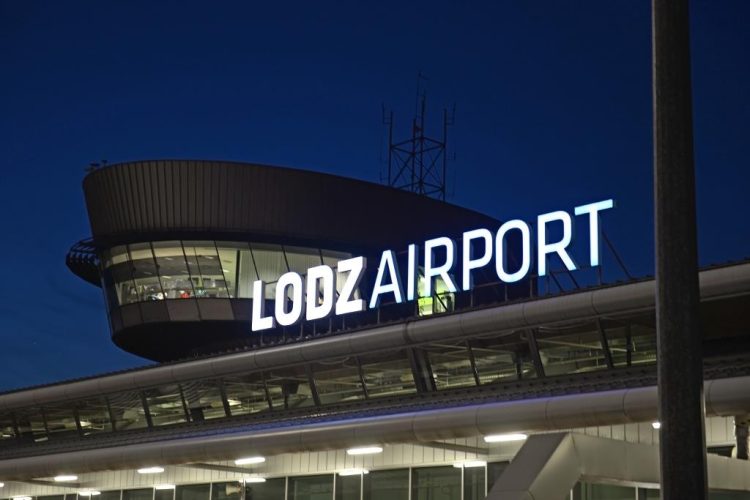 Enjoying the travel destination Lodz. CREDIT: LODZ AIRPORT
Would you mind telling us a bit about who you are and what your role means for Lodz Airport?
I'm the President of Lodz Airport Central Poland. Before I started working at Lodz Airport Central Poland, I was employed at the University of Lodz and then moved to Warsaw to start my job at the Ministry of Infrastructure. I was responsible for projects such as negotiations with the European Commission of the Trans-European Transport Network TEN-T for Poland and elaboration of the 'Transport Development Strategy for 2020.' However, managing the airport turned out to be a completely different job from what I have done prior.
Coming to Routes, Europe was important to us. We asked aviation representatives to visit Lodz,  to prove that our story of the city and economic data are reliable.
The first time my team and I attended Routes, we realised it was the best way to meet so many airlines in such a short time. We had many meetings with airlines, where we were trying to convince them of starting their operations from Lodz. It was a huge challenge for us because the city of Lodz was a completely unrecognisable place on the map of Europe. Even the pronunciation of the name of the city – Łódź – was a big problem for representatives of European business.
So we came up with the idea to invite all business aviation to Łódź and prove that a lack of knowledge about the city does not necessarily mean that it has no potential for business development. So we decided to organise a big aviation event so that people would have an excuse for coming here.
It was the best thing we could do. More than 1,100 representatives of airlines and airports had the opportunity to visit and taste Łódź and notice its economic and social values.
Thanks to the organisation of Routes Europe in Lodz we put our airport once and for all on the aviation map of Europe. For a few days Łódź all aviation society in Europe was focused just on us that's why we are not invisible anymore.
we started inviting people to Lodz, and showing them what we are talking about. 
So, that is why we wanted to show that what is going on here, is real. It was our dream, and the dream came true.
What is worrying you about the aviation sector?
The current geopolitical situation and the consequences of the pandemic crisis continue to have an impact on our business. Moreover, rising fixed costs resulting from the economic situation in Poland and still high inflation do not help.
But on the other hand in Poland, especially in its biggest cities, the middle class is getting much wider. These are our potential clients, who willingly spend part of their expenses on pleasure, including traveling. So, people, we hope, could afford to travel. After the pandemic, I think that the situation seems to be much better than before.
What has Lodz Airport's post-pandemic recovery been like and how is business currently?
Certainly, it's getting much better. The market was frozen for almost two years. Last year we did not achieve the number of passengers that we had before the pandemic, in 2019, but this year we aim to double the number. Passengers are willing to fly and also new passengers appear as the offer from our airport is getting more attractive. As I look at the Polish aviation market, our regional airports are also growing quite fast. So, I keep my fingers crossed for all of us.
Passenger experience is crucial for many airports. What sort of strategies do you have in place for Lodz Airport?
Our airport is very passenger friendly and has excellent service. We try to make passengers feel safe and calm. For many of them flying is a new experience so the care of the staff is very important. As the number of passengers increases, we try to increase the number of commercial services at the airport which are of great interest to them.
Everybody knows where Lodz is. It's really a huge city; we have 700,000 people living here with great infrastructure, beautiful hotels and places to visit; gorgeous parks and more.
We are trying to showcase our city, as much if not more than the airport, and what you can do here, because this is so important in attracting foreign tourists.

Anna Midera Ph.D.
Ph.D. in economics, an expert in strategy development, mainly in the field of transport. Currently the CEO of Lodz Airport Central Poland.
Former University professor at the University of Lodz, head of the Department of Transport Policy and International Affairs at the Ministry of Infrastructure, responsible for projects such as negotiations with the European Commission of the Trans-European Transport Network TEN-T for Poland and elaboration of the "Transport Development Strategy for 2020 (with a prospect until 2030)".
Director of the Department of Strategy and International Cooperation at PANSA, responsible for the management of the company, restructuring plan, and PANSA Strategy.
Member of Prime Minister Donald Tusk's advisors team, and co-author of the document "Poland 2030 – Third Wave of Modernity. Long-Term National Development Strategy".